THE CHALLENGES AND HOPES FOR THE YEAR AHEAD IN MANUFACTURING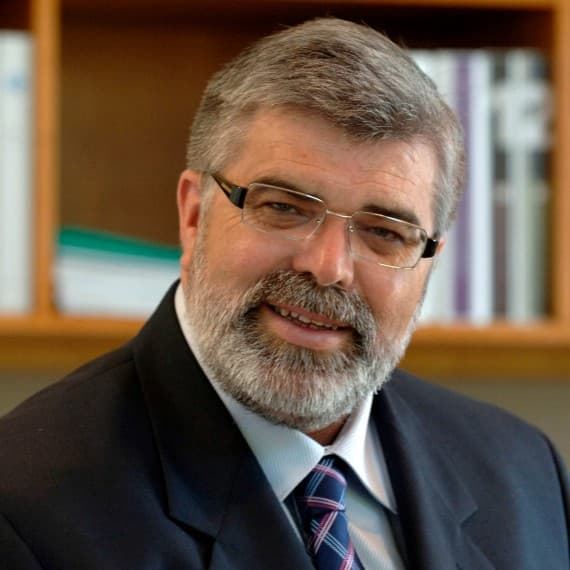 An odd thing about public discussion of manufacturing in Australia is how often we have to remind people why it is important.
Industry Update and its readers understand why manufacturing matters, of course, and I congratulate IU, as it celebrates its 100th edition, for its staunch defence of the sector.
But in the wider media, manufacturing is all too often portrayed as a sector in inevitable decline.
That is a fashionable view among sections of the commentariat, but it completely misunderstands the real economy.
According to the ABS, manufacturing contributes 23 per cent of private-sector R&D - the biggest share of any sector of the economy.
Without the diversity that comes from a strong manufacturing sector, the economy would constantly be buffeted by the boom-and-bust cycles of the commodities and property markets.
And, most important of all, manufacturing creates jobs that sustain communities, and thereby underpins our democratic way of life.
So the first challenge facing the sector is to keep making the case against the naysayers, and that is why politics, and policymaking, matter.
It takes work to encourage people to invest in manufacturing, and especially to engage in innovative, advanced manufacturing that can secure a place in global value chains.
It takes clarity of vision to remind people that innovation is not only, or even mostly, about start-up hype and gadgetry. Nor is it another name for disruption that inevitably leads to a loss of jobs.
On the contrary, innovation is about transforming traditional industries to create the jobs of the future.
In articulating that vision, and in encouraging investment in manufacturing, government has an essential role.
It is government that must ensure there are sufficient incentives for manufacturers to invest in R&D, and that they can obtain the knowledge and assistance – including access to finance – they need.
And it is government that must be willing to intervene when soaring energy costs raise the prospect of many manufacturers moving offshore, as Australia's gas crisis is doing now.
All this requires stable and coherent policy, which is why the rapid churn of industry ministers and science ministers in the past five years has not helped to repair the innovation system.
There is broad agreement that the system needs repair, and that this is a matter of urgency.
Australia lacklustre performance in international innovation rankings speaks for itself.
The 2017 Global Innovation Index ranked Australia 23rd out of 127 countries in research performance, but only 76th in effectively commercialising research.
Since 2013 there have been numerous reports and reviews aimed at improving this performance. The most recent is Innovation and Science Australia's 2030 Strategic Plan, released in January.
Like its forerunners, the plan is a series of mostly disconnected measures. It recognises that a weakness of the innovation system is its fragmentation – the "system" is an array of institutions, agencies, programmes and overlapping jurisdictions – but offers no real solution to this problem.
That is partly because the plan has been released while crucial Government decisions are unknown.
We are still waiting on the Government's response to the recommendations of the "Three Fs" review of the R&D Tax Incentive, the most important measure linking the tax and innovation systems.
One of the proposals in that review (and also supported by the 2030 Strategic Plan), a premium rate for collaboration between industry and research institutions, has the potential to lift investment in R&D dramatically. But it remains only a proposal.
More broadly, the 2030 Strategic Plan struggles to set out the grand vision claimed in its title because the level of financial commitment to repairing the innovation system is also unknown.
The Abbott/Turnbull Government has cut $2 billion from science, research and innovation programmes – and removed the Science Minister from Cabinet. This is not how other countries with which we usually compare ourselves are approaching the reshaping of their own innovation systems.
The UK and Germany, for example, are devising and implementing industry policies aimed at identifying and developing areas of competitive advantage, especially in manufacturing.
Germany, in particular, accepts that investment in innovative advanced manufacturing is inseparable from investment in education, especially higher and vocational education, and in research conducted by universities and publicly funded research agencies. That is not what is happening here.
The Germans have also demonstrated that it is possible to embrace new manufacturing technologies, including robotics, without generating massive job losses and social disruption.
Germany's manufacturing sector is still large – 24 per cent of the economy – and the German Government expects it to grow by another six per cent by 2020. (In Australia it has slipped below ten per cent.)
In Germany, all this has been achieved while remaining a high-wage economy, which the naysayers I mentioned earlier say we can't do in Australia if our manufacturers are to be globally competitive.
The naysayers were always wrong about that. And they are wrong in holding out a stunted vision of Australia's economic future, in which we rely only on exporting commodities to the world.
I have always maintained that we have no choice about whether to engage in manufacturing if we are to remain the prosperous, enlightened and egalitarian society we have always striven to be. The choice we must make is about what kinds of manufacturing we should do.
It is a question posed with particular force in 2018, as the sector adjusts to the end of passenger car production, an industry that has always been a driver of innovation across the economy.
Making the right choices for an advanced manufacturing future will require Government and industry working together, to devise and implement a comprehensive national innovation agenda.
I assure the sector that in government, Labor will do what is necessary to build that future with you.
We have started by setting a goal of committing 3 per cent of GDP to R&D by 2030.
We have also announced a $1 billion Advanced Manufacturing Future Fund, to assist manufacturers – especially SMEs – who have difficulty obtaining finance from traditional sources.
Despite the challenges, the resourcefulness and resilience that always sustained the sector in the past have never been lost. I am confident Australian manufacturing has a bright future.
Senator Kim Carr is the Shadow Minister for Innovation, Industry, Science and Research.