CHAIN PIONEER BUILDS INTEGRATED LUBRICATION CHAIN
21-09-2017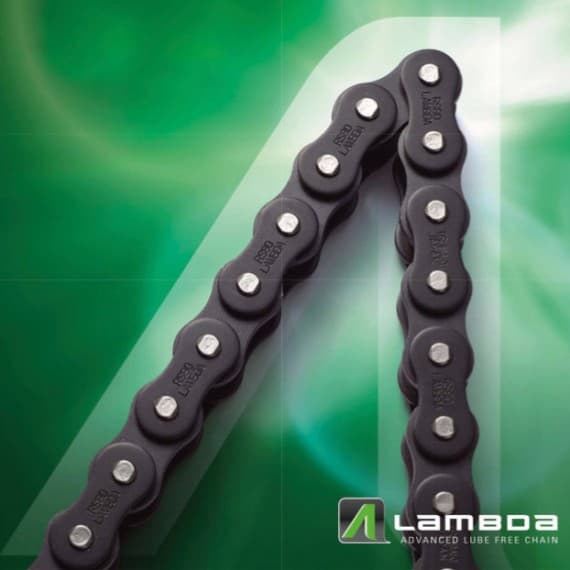 As the major pioneer of the chain industry worldwide, Tsubaki was the first company to develop a roller chain using special oil-impregnated bushes: the Lambda Chain.
Since its introduction to the market in 1988, Lambda Chain has gained an outstanding reputation in a variety of industries and applications.
Now, to celebrate Tsubaki's 100th anniversary, the company has launched the new and improved G8 series Lambda Chain.
This is the biggest improvement to Lambda Chain since the product was launched, and gives the G8 series double the wear life of the previous generation.
Tsubaki has revisited the fundamentals of its manufacturing processes, and after extensive research and testing, a new bush manufacturing technique has been developed using new materials, density and oil types.
These new techniques, coupled with a specially coated pin to reduce running friction, give the end user less downtime and reduced maintenance costs. So the total cost of ownership using Tsubaki G8 Lambda chain is significantly lower than traditional chains.
Where long life, reduced downtime and higher productivity are required, Lambda Chain is the ultimate choice.
Tsubaki Australia
07 3273 0600
tsubaki.com.au