CHAIN CABLES GUARANTEE FLEXIBLE PERFORMANCE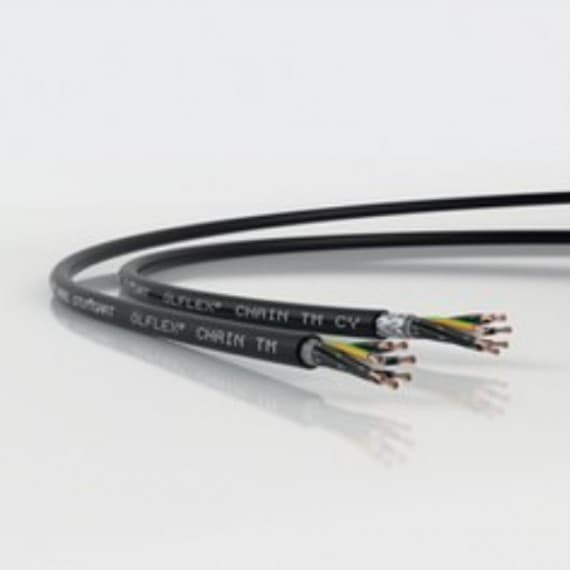 Lapp Group has expanded its portfolio of chain cables for use with cable tracks and on machine-building and materials-handling equipment. Four new products – Ölflex Chain 808 P, 808 CP and Chain 809 and 809 CY – are all available now from Lapp Australia.
Ölflex Chain 808 P and 808 CP are highly flexible multi-conductor power chain cables. They are PVC-insulated, numbered, PUR sheathed products for light and ordinary duty in power chain applications.
They are ideal for use in applications subject to continuous flexing in linear power chains up to 10-metre travel distance. The oil-resistant, low-adhesive new products are designed for 1-2 million bending cycles within a power chain.
Ölflex 808 CP is a screened cable, and so is also suitable for EMC-sensitive environments, as well as use in measuring, control and regulating circuits and in damp, dry or wet interiors.
The Ölflex Chain 809 and Chain 809 CY range of power chain cables are designed for low to medium requirements with UL-AWM certification up to 1000V. They also are also rated for up to 2 million bending cycles with a maximum travel distance of up to 10 metres.
With their UL references, both these cables are suitable for use by export-oriented machine builders according to NFPA 79 edition 2012.
According to Lapp Australia General Manager, Simon Pullinger, Lapp's integrated approach to high technology solutions is highly appropriate to world-class Australian customers seeking the assurance of top quality products and systems that meet global compliance standards and are fully traceable back to the point of manufacture.
Lapp Australia
1800 931 559
www.lappaustralia.com.au