CHAIN ATTACHMENT FACILITY BRINGS LOCAL ENGINEERING EXPERTISE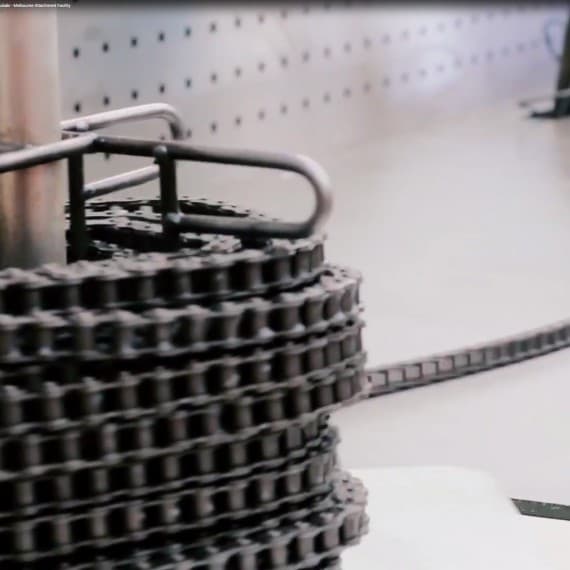 Manufactured from the finest materials available, attachment chains from Tsubaki are engineered to ensure reliable, long-lasting performance. And that engineering excellence is available locally in Australia, thanks to the state of the art Tsubaki attachment chain assembly facility in Melbourne.
The Tsubaki Attachment Facility uses quality Tsubaki components to produce a complete range of attachment chains, all available for speedy delivery throughout Australia and New Zealand.
The facility is backed up by a national sales and service network of experienced personnel who are available to advise on specific customer chain requirements without delay – anywhere and at any time.
That's how Tsubaki customers maximise their investment and minimise their costs by obtaining the right advice for their attachment chain application requirements first time - every time.
Tsubaki Australia
02 9704 2500
tsubaki.com.au