CEOs expecting weak conditions to continue
31-08-2010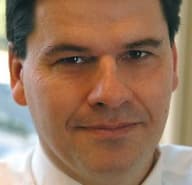 A new Australian Industry Group report released recently shows most CEOs expect conditions to remain weak in 2014 – though modestly better than the previous year.
The AiGroup annual Business Prospects Report (Slowly Changing Gears) covers manufacturing, construction, services and mining services.
The survey found that 37 percent of CEOs expect business conditions to improve this year, with 35 percent expecting general business conditions to deteriorate.
And 28 percent expect conditions to be unchanged over the coming year.
A lack of customer demand is the most common growth problem expected by CEOs in 2014, with 21 percent of all CEOs nominating this area as one of their top three "growth inhibitors" for the year. 
Wage pressures (15% of respondents), business regulation (11%) and the exchange rate (10%) are other key areas of concern.
Of those CEOs surveyed in the manufacturing sector, 40 percent are expecting another year of contraction in 2014, while a third are anticipating an improvement.
About half of the respondents expect stronger sales revenue.
And 41 percent of manufacturing CEOs are planning to cut staff numbers in 2014 while 21 percent are looking to increase their headcounts.
Manufacturers' investment intentions are mixed for 2014, with 32 percent expecting to increase their expenditure, but 31 percent proposing a cut.
The top five growth concerns among manufacturing CEOs for 2014 are a lack of customer demand (24%), import competition (17%), the exchange rate (15%), wage pressures (11%) and the inflexibility of industrial relations arrangements (10%).
"This year's CEO Survey suggests that 2014 will continue to see only modest growth in production, sales and employment as the economy struggles to rebalance in the face of lower levels of investment in resource projects and lower commodity prices, said Ai Group Chief Executive, Innes Willox.
"While low interest rates have begun to have an impact in some sectors and while competitiveness has improved with the lower Australian dollar, we are still some way from the required rebound in the non-mining sectors of the economy," Mr Willox said.
In particular, business investment in the non-mining sectors is set to improve only marginally in 2014 from very low levels.
Mr Willox said the main challenge for Australian business leaders and policy-makers this year continues to be how they can "change gear" from economic growth driven by mining investment to that generated by non-mining business activities.
"This transition provides important opportunities for governments at both the Federal and state levels to put in place policies particularly in the areas of industrial relations, taxation, infrastructure, innovation and in developing the business capabilities and workforce skills to build long-term improvements in competitiveness, productivity and living standards," Mr Willox said.  
Full report: http://www.aigroup.com.au/link/hH