Central Qld manufacturing sector boosted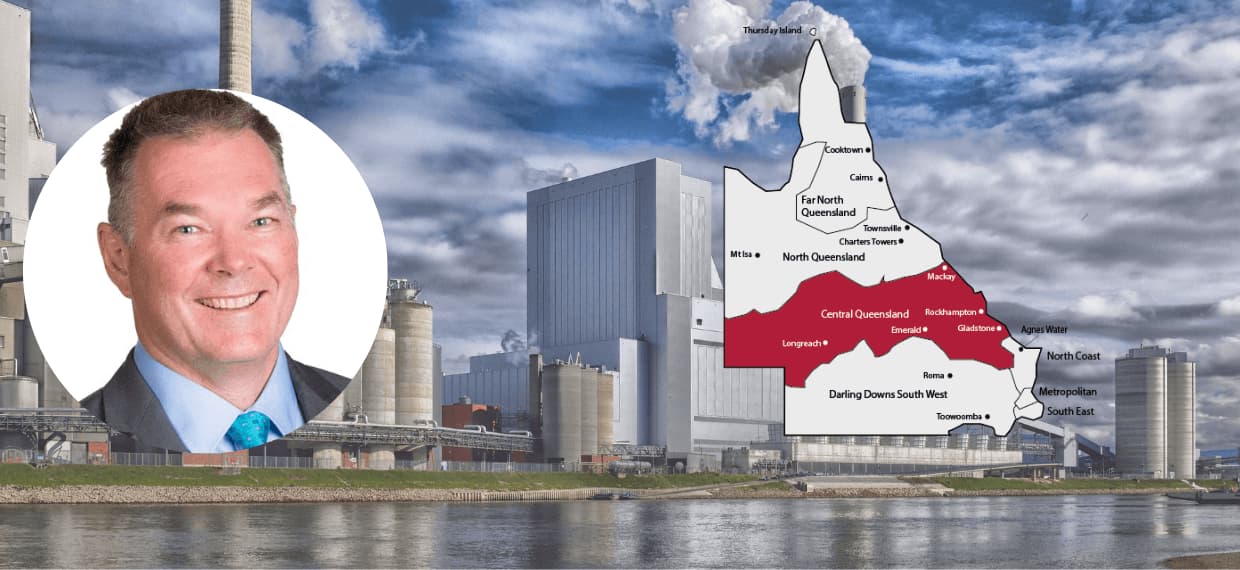 The Central Queensland manufacturing sector has been given a state funded $17.75 million boost. A grant of $312, 415 is going to All Industries Group (AIG) in Yeppoon for state-of-the art equipment.
AIG is an engineering and fabrication specialist that focuses on product supply and turnkey solutions for local, national and international clients. Co-Director Trent Miles said the grant would allow the company to employ and keep highly skilled workers in the region and improve their efficiencies.
"The new plasma profile machine allows us to make specialised products and support the local steel supply chain instead of outsourcing work to metropolitan areas.
"We can now cut and drill products right here in Yeppoon to be sent overseas instead of waiting for products to arrive from Brisbane. It has given us better control of our supply capacity, improved time frames and reduced our costs by a huge 15 percent.
"The profiler will help create seven new specialist positions and allow the Industryupskilling of some of our current workers to create new career paths.It can remotely integrate with our existing engineering design software, creating even more efficiencies and new products such as ballistic doors for the Australia Singapore military training initiative," he said.
According to Queensland Minister for Regional Development and Manufacturing and Minister for Water, Glenn Butcher, the state government's investment in manufacturing hubs and Made In Queensland grants has already created and supported nearly 6000 jobs.
"The work done at these hubs is vital to building and strengthening the state's booming manufacturing sector," Butcher said.
"We don't want to have to rely on overseas countries such as China for manufacturing."
Global leaders
Member for Keppel, Brittany Lauga said she is confident the ongoing hub funding and associated grants will help local businesses be recognised as global leaders.
"This funding will ensure Queensland manufacturers continue to receive the services offered by the hubs, remain nationally and internationally competitive, and are in a position to take advantage of growth opportunities," Lauga said.
"Since the flat steel drilling and profile machine was delivered and installed, AIG has been able to vastly reduce lead times and improve outputs from its Yeppoon facility."
Additionally, the $17.75 million funding will enable six Queensland hubs, including Rockhampton to continue to support regional manufacturers to grow their businesses and create local jobs over the next four years.
Each hub has established itself to build on the current economic strengths of their regions. The most recent additions were to the Rockhampton and Gladstone manufacturing hubs, respectively, where All industries Group (AIG) and Purcell's Engineering received grants.
In Gladstone, Purcell's Engineering received about $25,000 to modernise and streamline its ERP system.
"Currently we have an old, clunky system that doesn't allow for remote working easily and requires sometimes, double or triple entry of data," managing director Mitchell Purcell said.
"This new software will ensure our processes and labour are far more efficient, creating better capacity and streamlining our procedures," he added.
Elsewhere in Queensland, the State Government has partnered with Heart of Australia to roll out a locally manufactured HEART 5 vehicle for onsite mine worker check-ups.
Queensland Resources Minister, Scott Stewart (pictured left) explained the drive behind the initiative.
"HEART 5 is a revolutionary piece of technology that will bring high quality respiratory health screenings to mine and quarry workers in regional and remote parts of the state," Stewart said.
"This means workers won't have to travel as far to access highly specialised services, ensuring earlier detection and intervention in cases of mine dust lung diseases like black lung and silicosis."