CeMAT Australia rethinks supply chain for 2022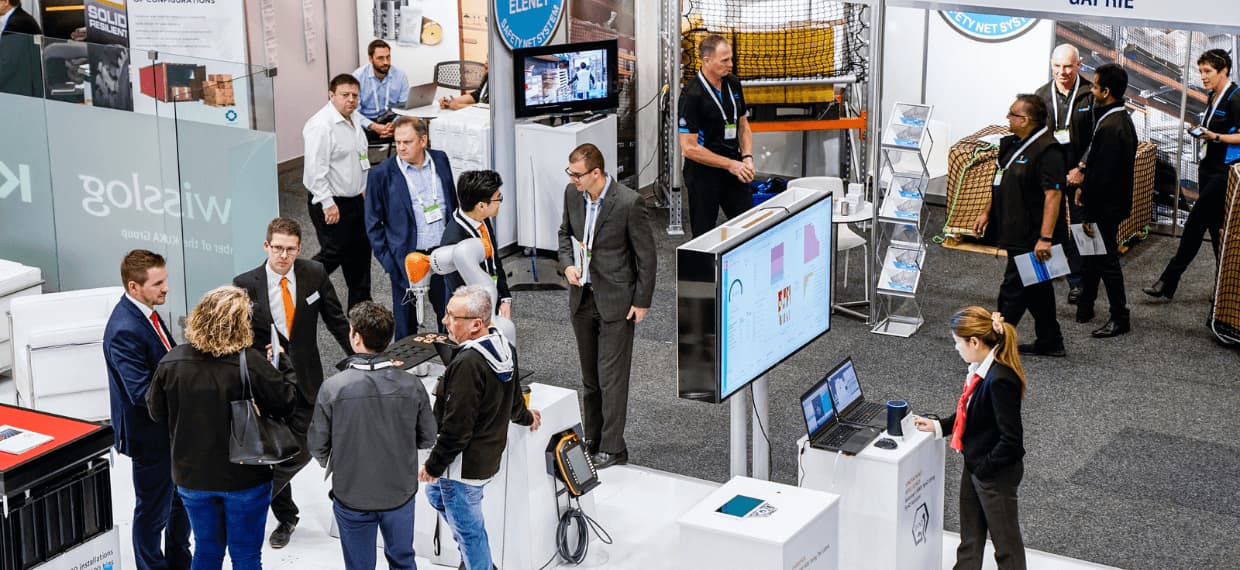 CeMAT Australia 2022 registrations are now open as the world's leading trade fair for intralogistics, materials handling, and supply chain management prepares for the event on 19-21 July 2022 at Melbourne Convention and Exhibition Centre. 
The CeMAT exhibition will be a one-stop-shop featuring leading and next-generation supply chain technology, equipment and service providers. On show will be the latest innovations and insights determining the future of intralogistics, warehousing, manufacturing, wholesale and 3PL for a wide range of industries - from FMCG to resources.
Beyond resilience
Complementing the incredible showcase of world-class exhibitors will be a free-to-attend, three-day conference in the Knowledge Theatre.
This year the conference theme is Beyond resilience – rethinking, reinforcing and reconnecting the supply chain. 
In 2022 there is much to say and see regarding changes to the way we work and the technological advancements shaping everything from warehousing to transport to the retail experience of the future. Expect to hear world class experts and leading brands addressing hot topics surrounding the latest in Industry 4.0; IIoT; digitisation and automation. 
Ongoing influence of online shopping
The continued rise of online shopping is making a huge impact on the way the world does business along with the impact of the pandemic. 
Sessions will also include online consumer loyalty, its pervasive influence and the need to rethink supply chain configuration and networks. 
Innovative approaches to micro fulfilment, multi-story urban DCs and warehouse design are some of the ideas and solutions that will feature at CeMAT Australia 2022. 
Sustainability and safety
Climate change is also a major concern for the manufacturing sectors so the pressure for environmental sustainability is affecting everything from energy sources and technologies to warehouse design and transport.
In the face of COVID and widespread labour shortages, safety has become all the more critical so solution providers, researchers and leading authorities will be on hand to address future plans and modern-day solutions. 
The Expo Pass provides access to the Knowledge Theatre, adjacent to the 2022 CeMAT show floor, which will showcase an incredible array of world class exhibitors bringing the latest equipment, solutions and innovations to industry decision-makers from a huge range of industries.
The event itself will be COVID-safe – planned and delivered in accordance with the guidelines of government and health authorities. 
To find out about exhibiting opportunities and register to attend free, go to cemat.com.au