CeMAT 2022: Spotlight on safety, sustainability and becoming future ready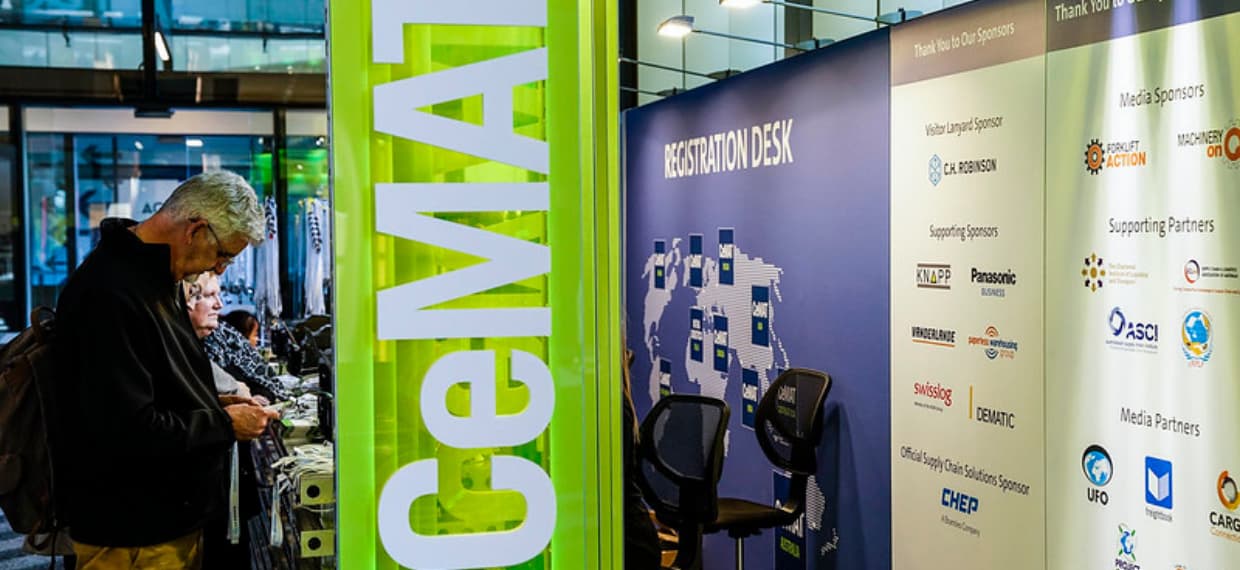 CeMAT Australia, the global trade fair for materials handling, warehousing, intralogistics and supply chain is back for the first time in-person since 2018.
The event is scheduled for 19-21 July at Melbourne Convention and Exhibition Centre abd CeMat Australia is welcoming all Industry Update readers.
According to CeMAT exhibition manager, James Redshaw, visitors will experience first-hand the latest logistics and warehousing technology and equipment on the impressive showroom floor. The CeMAT exhibition will be a one-stop-shop of pioneering equipment and services, providing demonstrations and practical take-away solutions to address challenges faced in manufacturing, warehousing, construction and across the supply chain.
Leading experts offering real advice
This year, the CeMAT Australia conference will run over three days from the CeMAT Knowledge Theatre located adjacent to the showroom floor. Exploring the theme Beyond resilience – rethinking, reinforcing and reconnecting the supply chain, experts will share success stories, research, predictions and insights.
Conference sessions include:
Masterminding a Meerkat: the story of DHL's autonomous inventory management robot' - Kent Rogers, Global Product Development Manager - Inventory Robots at DHL Supply Chain
The cost of heat stress in the workplace and how big fans make a big difference' - Matthew Wales, Warehouse Projects Manager, Big Ass Fans;
Finding Sam - turn around the performance of your manufacturing business by focusing on your employees' - Ishan Galapathy, Productivity Expert.
There will also be a number of expert panel discussions including on materials handling safety, 'Who or what is the weakest link in Forklift safety?'
Attend the CeMAT networking drinks
Reconnect in person around drinks with the Leaders in Materials Handling, Supply Chain and Logistics. CeMAT Australia will host a two-hour networking event onsite, where speakers, conference delegates, visitors and exhibitors will mingle in a relaxed atmosphere. Also featuring a very special guest speaker to be announced.
CeMAT AUSTRALIA 2022 is FREE to attend. Find out more and register at cemat.com.au