CC-LINK IE FIELD JOINS AUTOMATION NETWORK OPTIONS
01-12-2016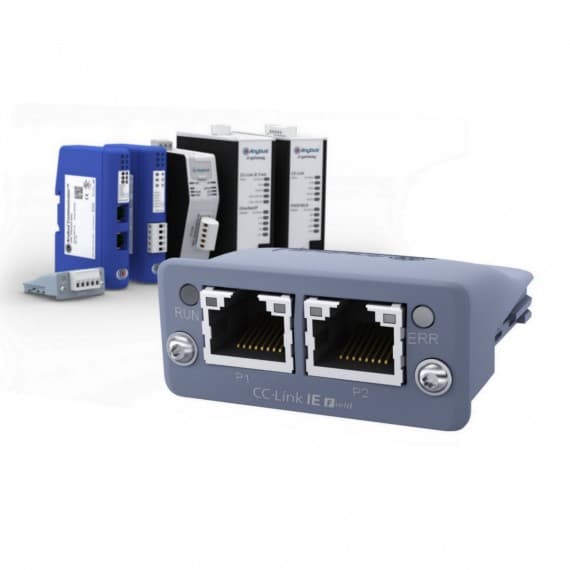 Available now from Global M2M, the latest addition to the Anybus CompactCom 40-series family from HMS Industrial Networks enables any automation device to communicate via the gigabit CC-Link IE Field network.
The new device is fully certified by the CC-Link user organisation (CLPA), and is available both as a module for connecting existing CompactCom systems or in a "brick" format for users who have limited space or want to add their own choice of network connectors.
The Anybus CompactCom is claimed to be easy to design in to any host automation device using the example driver code and configuration file (CSP+) provided by HMS. Acting as a slave on CC-Link IE Field networks, the Anybus CompactCom can handle up to 1536byte of process data in each direction, which makes it suitable for most slave devices.
Anybus CompactCom now supports all major industrial networks, with CC-Link IE Field joining Profinet, EtherNet/IP, EtherCAT, Modbus TCP, Powerlink, Profibus, DeviceNet and CC-Link. Ten other networks are also available through the Anybus CompactCom 30-series.
Global M2M
03 9338 8189
www.anybus.com.au