Published 13-08-2020
| Article appears in August 2020 Issue
CASUAL LABOUR KEY IN POST-COVID ERA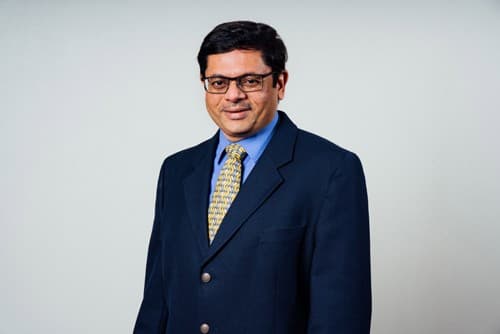 The use of casual labour in Australia will play a key role in the nation's recovery from COVID-19, according to a leading workforce planning company.
APG Workforce general manager Dhaval Trivedi says his industry is uniquely placed to play a pivotal role as Australia and the rest of the world emerges from the COVID recession.
"The workforce in Australia is estimated at being just under 13 million, a fourth of which is casual labour, and it is increasing faster than ever," he says.
"Therefore, the role that casual labour will play in the post-COVID era is not only significant, but decisive."
Trivedi speaks from experience, drawing on his time overseas and recovery from the two most recent economic crises.
"Past global experiences have proved that casual or agency workforce has played a significant role in helping economies recover from economic crisis, whether it was the recession in the early 90s or the GFC in 2007-08," he says.
The recession of the early 1990s caused a U-shaped dip in job vacancies, while the GFC saw a 50 per cent cut in job vacancies in a single quarter.
"But in a V-shaped recovery, it led to the back-to-back recovery in the following three quarters," Trivedi says.
"Importantly, businesses using agency workforce recorded growth that was significantly higher than the rest."
Although COVID-19 has brought Australia and the rest of the world to its knees, Trivedi believes recovery could be V-shaped, with the casual workforce at the forefront.
"The major advantage that an agency workforce has over a permanent workforce is flexibility," he says.
"The uncertainty and lack of confidence that the pandemic will leave behind will drive business towards flexible labour solutions. Businesses will need labour of the quantity it needs, of the quality it needs, for the time it needs, and of the skill sets it needs."
The current unprecedented mix of local economic uncertainty, health susceptibility and global volatility has caused a need amongst businesses for a flexible labour solution.
With the market likely to soon experience a structural change – and thus a massive reallocation of labour – the need for this flexibility will only increase.
"The ability of organisations like APG Workforce to respond swiftly to changes in the labour market and efficiently source labour is an unparalleled and substantive strength to be a catalyst for revival," Trivedi says.
As a result of the global pandemic, Australia has already seen some significant changes in the workforce: the trend for office workers to work from home, the increased use of automation, and the shift from quantity of labour to quality.
There's also been a rapid shift for employment opportunities from traditional industries like finance, banking, insurance, professional services and the sciences through to construction, logistics, healthcare and more.
"The world has taken one massive leap towards automation, accepting technology with open arms," Trivedi says.
"And the world doesn't look like ever going back to its old ways of doing things manually, whether it's about technology in manufacturing, logistics, workflow automation, or even communication."
In the past, recovery from economic crisis has shown how some industries recover faster than others. Banking, finance and insurance, mining, government and defence seem to take longer to recover, so says Trivedi, while healthcare, logistics and construction bounce back quicker.
The key to that recovery, he says, is the unique ability of agency workforces to enable movement of talent across industries.
"Workforce management agencies like ours are extremely well placed to be a significant catalyst on the road to recovery," he says.
"Remember, we've had some time to sharpen our skills, having implemented contact-free recruitment/induction processes, improved IT systems, improved processes and systems.
"Our industry will play a key role in shaping the post-COVID world."
For more information, visit www.apgworkforce.com.au.