Casual employees must be protected: AiGroup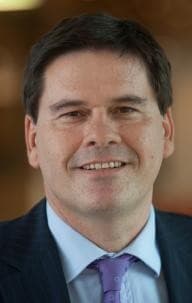 Attempts by unions to impose new restrictions on casual employment flexibility are not in the interests of employers, employees or the community, the Australian Industry Group has warned.  
"They risk the maintenance of flexible workplaces which are essential to lifting productivity and competitiveness," said Ai Group Chief Executive, Innes Willox.
"For many years the unions have been endeavouring to impose significant restrictions upon employers and employees in relation to casual employment," he said.
Mr Willox claimed unions were renewing their push following the recent release of a union report Inquiry into Insecure Work.
"The unions' claims need to be rejected," said Mr Willox.
 "Employers need flexibility to maintain productivity and competitiveness. Employees need flexibility to meet family responsibilities and lifestyle choices. The community needs flexibility to achieve economic growth, high levels of employment and increased workforce participation."
The level of casual employment in Australia today is 19 per cent of the workforce.
"This is less than it was seven years ago, said Mr Willox.
"There is no casualisation problem in Australia – the problem is the ongoing attempts by unions and others to limit flexibility for employers and employees.
 "Casual employees receive a casual loading (typically 25 per cent) to compensate for various entitlements received by full-time and part-time employees, such as annual leave and personal/carer's leave. This is fair and most casuals are happy with the casual loading."
Mr Willox said it is now common for many workers to be engaged on a long-term casual basis.
"There is nothing wrong with this, he said.
"Ai Group intends to continue to vigorously oppose the unions' attempts to reduce casual employment flexibility for employers and employees. The unions' claims are not in Australia's interests."