Materials Handling & Equipment
Published 22-10-2019
| Article appears in November 2019 Issue
CASTORS HAVE GREAT THINGS IN STORE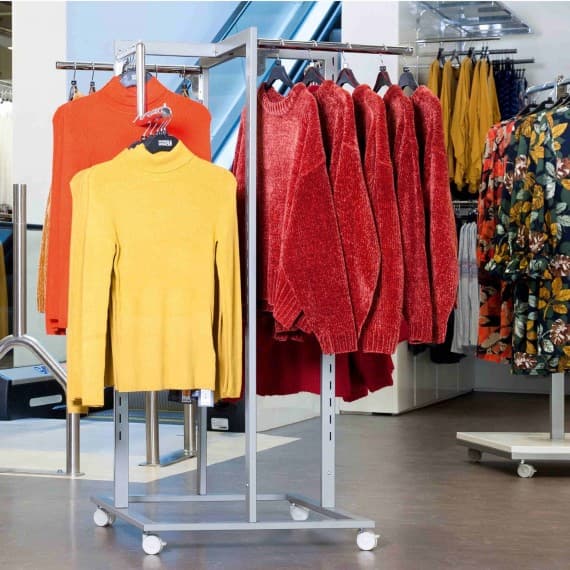 The design of displays in department stores is determined by a range of factors, notably the space available, flexibility and durability.
For world-famous UK-based retailer Marks & Spencer Group it is important that the retail spaces in its stores are designed in a highly flexible manner, while making optimal use of the space.
Added to this, special promotions for occasions such as Christmas, Easter and Valentine's Day require varying levels of space in the stores. So M&S needs the flexibility to allow merchandise to be quickly and easily rearranged, added to or reduced at any time, in any section and any department.
Gondolas and shelves, racks and rails, displays and stands are moved regularly, and each of these display pieces needs to last for five to seven years. So the company needed a compact castor that could be easily integrated into the display equipment and yet was extremely durable.
In a nutshell: M&S was looking for a castor like Tente's Linea load.
The twin-wheel Linea load is named for its high dynamic load capacity of up to 100kg with a diameter of just 50mm. It is not only designed to meet the standard for furniture castors, but also to comply with the stricter requirements in the EN 12530 standard for institutional applications.
It has clearly made an impression on industry experts, being awarded the "High product quality" prize at the interzum trade fair.
Thanks to its compact design, the Linea load saves space and is almost invisible. It delivers outstanding handling and guarantees the highest level of operational safety, thanks to its special locking device with a wide and robust pedal that is easy to engage. Once the lock is activated, it prevents the equipment from being unintentionally unlocked and moved by customers or employees, preventing accidents and damage.
Tente supplies the Linea load castors to Marks & Spencer in the company's corporate colours, as well as other colour schemes to match different sales areas.
Tente Castors & Wheels
1300 836 831
www.tente.com.au