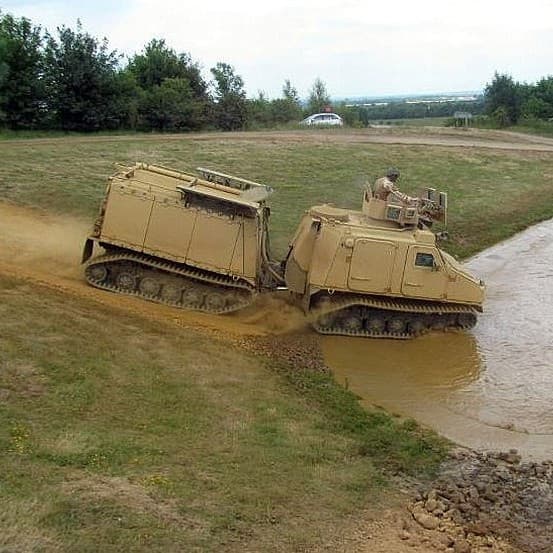 As Holden finishes manufacturing in Australia, plans are already being made to repurpose its manufacturing plant into something bigger and better. 
As part of the Australian Government's $5 billion military contracts, BAE systems has announced plans to take over Holden's old manufacturing site and build a state of the art facility. 
BAE is bidding for a federal tender to build 255 replacement military recon vehicles, and would turn the old hub into the core of its 2000-job endeavour. 
"BAE Systems Australia has offered the AMV35 – Patria's modern, agile, highly protected military-off-the-shelf Armoured Modular Vehicle integrated with the combat-proven E35 turret from BAE Systems Hägglunds," the company announced recently.
If its plans go ahead, BAE says up to 1000 engineers will be designing and maintaining new defence systems for the Australian Defence Force from the Fishermans Bend plant, with over 200 people estimated to be employed for the building phase of the project.
A simulation and test facility will also be included in the hub, with a servicing centre in place to keep vehicles maintained over their 30 year life-span and providing ongoing jobs. 
Premier Daniel Andrews says the deal shows that vehicle manufacturing can live on in Australia, even if not for passenger cars.
"Victoria is the traditional home of vehicle manufacturing, and this project would create thousands of jobs at a time when our automotive sector is in transition."