Carr back driving Australian manufacturing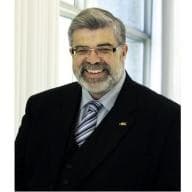 Innovation will be a key focus in the new-look Rudd labor Government with the reappointment of Senator Kim Carr to the Innovation and Industry portfolio.
Carr, a key Kevin Rudd supporter, was rewarded with his former portfolio, after being dumped from Cabinet by former Prime Minister Julia Gillard.
He has now been given the added responsibility of Higher Education.
His appointment follows the resignation of Greg Combet, who has held the portfolio for the past 18 months.
Mr Combet is one of a raft of ministers who quit their positions in the wake of the Labor leadership ballot last week, which saw Ms Gillard deposed as Prime Minister.
Senator Carr said today he is proud to play a role in "building this new Australia, under the leadership of Prime Minister Rudd."
He repeated a previous commitment to "a country that makes things."
"A country that makes things is a place of jobs and opportunity," Senator Carr said.
Senator Carr welcomed the inclusion of higher education in the Innovation portfolio.
"Our students are our future researchers, entrepreneurs and workers in industry. They are central to the Innovation agenda."
Senator Carr said the challenges for the portfolio remain acute – particularly in a volatile economy.
"Many sectors of industry have felt the impact of the high dollar, the cautious consumer and the new global trade settings, Senator Carr said.
"I believe we can take courage from the tenacity with which our firms have weathered the storm. This is not the time to yield. It is the time to renew our commitment to workers and their future and to building stronger management of our firms and modernising our production processes.
"Innovating better than we do now is the highest priority and most practical step we can take as a country to improve living standards, create jobs, and secure our future prosperity. For Labor, this is not a choice it is an imperative."
Senator Carr acknowledged Greg Combet's service to the manufacturing industry during his term.