CAROB EXPORTS BOOST AUSSIE PRODUCTION
27-10-2016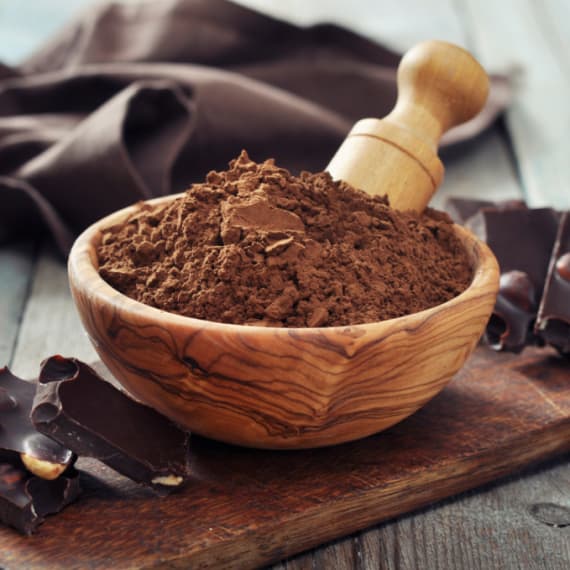 First it was the supergrain freekeh. Now, Australia's next big food export looks to be carob.
South Australian businesses Australian Carob Company and The Carob Kitchen are the two largest producers in Australia, and both have found export success with their nutritious carob bars, powders and syrups.
Carob rose to popularity in the 1980s as a chocolate substitute because of its natural sweetness. It is again experiencing a spike in demand as a result of its nutritional value, which includes its high fibre, calcium and protein levels.
Carob powder is now used in milkshakes, as a natural chocolate sweetener and in baking. Carob syrup is used as a spread and can be enjoyed on pancakes, ice cream and breakfast cereals.
The Australian Carob Co has developed what it claims to be the world's purest carob product, which is also nut and gluten free.
The growing company has been invited to showcase its products at Portland Veg Fest this month in the United States ahead of plans to expand global exports next year.
South Australia is the nation's largest carob-producing state and exports to many countries including Singapore, Japan, the United States and the United Kingdom.
Australian Carob Company founder Michael Jolley said although the Australian carob was still finding its place within the global food industry, its quality was unparalleled.
In particular, his carob products are processed without any contamination and without any waste.
"In other places they use machines for almonds, walnuts, pistachios and other things. We grow, harvest, process and package all of our products on the farm," he said.
"Even in the home country of carobs (Spain), the quality of our South Australian carob is better."
Jolley said South Australia's long dry summers and wet winters played a key role in being able to grow a range of different species including Casuda, Clifford, Sfax, Santa-Fa, Tyleria and Waite.
"There are a lot of health benefits with carob and the benefit of using it without adding sugars," he said.
"It is very good for your digestive system, high in fibre – it's got vitamins, protein, calcium and iron. It is 100 per cent organic.
"We are totally nut free and gluten free because we are the only non-contaminated carob in the world with full traceability."
Jolley's orchard near Burra is about 150km north of South Australia's capital Adelaide and spans more than 30 hectares. It is home to more than 6000 carob trees.