CARMICHAEL MINE FACES INEVITABLE CANCELLATION
08-02-2018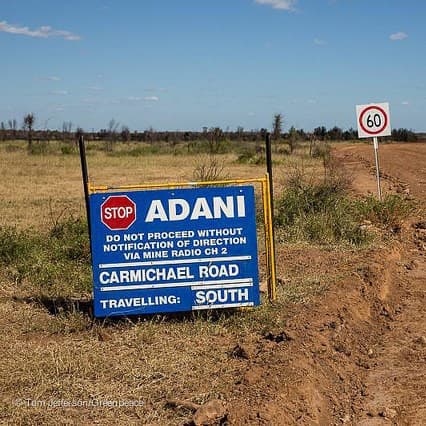 The controversial Adani coalmine plans have been hotly contested ever since they were announced, with particularly strong opposition coming from Labor MP's. 
Pushback against Labor's anti-Adani stance has focused on the jobs Adani would create (anywhere from 1000 to 10,000, depending on which reports are to be believed). Now, Labor's formal opposition to the coalmine is likely to be coupled with a jobs package for Queensland, in an attempt to offset 'lost' potential jobs. 
Labor has strongly implied it will oppose the proposed Adani mega-mine in Queensland's Galilee Basin as it defends the Melbourne seat of Batman from a stiff Greens challenge in an upcoming byelection.
The party is analysing methods to halt the Adani project should Labor win government, and how to address the issues of sovereign risk and a future compensation claim from Adani if approvals were overturned.
The mine has won state and federal environmental approvals. However mechanisms being considered by Labor include section 145 of the Environment Protection and Biodiversity Conservation Act, which allows federal approvals to be revoked.
"You would think that a Labor party would be on the side of jobs, on the side of workers," said Minister Matt Canavan.
"Don't send missives off 2000 kilometres away from where this mine is [proposed], telling us all we can't have jobs, we can't have economic opportunity".
In an inteview on ABC Radio on Tuesday, deputy Labor leader Tanya Plibersek said that Labor "[does] need to have an answer for the people of northern Queensland and central Queensland about the sort of jobs they'll be doing and their kids will be doing in the future."
In addition, Labor said that upon re-election, it would establish a local advisory panel to advise on a $1 billion Northern Australia Tourism Infrastructure Fund.