Carbon tax starts to bite
31-08-2010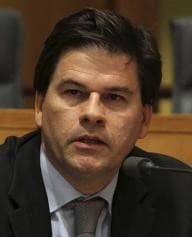 Innes Willox … 'burden'
Australian businesses estimate the carbon tax has increased their energy costs by an average of 14.5 per cent, industry research has found. 
An Australian Industry Group analysis of the first six months of the carbon tax and its impact on business costs and prices has found that almost half of all businesses from across significant parts of the economy experienced an increase in their input costs immediately following the introduction of the tax on July 1.
And most businesses were reluctant to pass on the costs arising from the carbon tax to their customers in order to remain competitive.
The Ai Group report involved a multi-stage research project with three surveys conducted across the manufacturing, services and construction sectors.
The surveys were undertaken in June, July and November last year.
And another in-depth survey was conducted in July and August with a small number of manufacturing businesses.
"In our survey of 485 businesses conducted at the end of November, estimated energy cost increases stemming from the carbon tax were broadly consistent across sectors, said Ai Group Chief Executive Innes Willox.
"Manufacturing businesses estimated an average rise of 14.5 per cent, service providers estimated an average rise of 13.6 per cent and construction companies estimated an average increase of 14.8 per cent," he said. 
Mr Willox said the high profile of the carbon tax appears to have led to some over-estimation by businesses of the specific impact of the carbon tax on their energy cost increases over the past year.
"In the November survey, manufacturing businesses attributed close to 85 per cent of their total electricity cost increases over the past year to the carbon tax," Mr Willox said.
However, data from other sources suggest that, at least for many smaller businesses, the contribution of the carbon tax to total energy price rises was probably closer to one half.
The report also reveals that the net cost burden of the carbon tax has fallen very unevenly across industry.  Food manufacturers have been particularly squeezed and are the most likely to have reported immediate rises in their input costs (90 per cent) and the least likely to be able to pass on their higher costs through the supply chain (11 per cent). Food manufacturers do not qualify for the trade exposed industry assistance program and are currently facing substantial resistance to price rises from the major retailers.   
The Ai Group maintains the fixed carbon prices that apply until July 2015 are well above current and projected international prices and are a major flaw in the current approach.
"This considerable additional burden on Australian business could be substantially reduced through early linkage to much lower international prices without compromising Australia's 2020 greenhouse gas targets," Mr Willox said.