Carbon tax contributes to manufacturing slump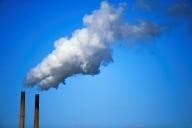 Manufacturing activity dropped steeply in July – hitting a three year low.
The sharp drop was largely due to a cautious economic outlook, the carbon tax and the strong Australian dollar.
The latest seasonally adjusted Australian Industry Group – PwC Australian Performance of Manufacturing Index (Australian PMI) fell 6.9 points to 40.3 in the month. Readings below 50 indicate a contraction in activity with the distance from 50 indicative of the strength of the decrease.
Wages and input costs rose across all manufacturing sectors.
The impact of the carbon tax, introduced on July 1 contributed to price rises, while selling prices declined further suggesting a limited ability to pass through carbon cost increases to customers. 
Food & beverages was the only sub-sector to record an increase in activity in July. 
Australian Industry Group Chief Executive, Innes Willox, said: "Falls in manufacturing production and employment were the major factors behind the sharp drop in the Australian PMI in July.  
"The industry is experiencing substantial pressures driven by the strong dollar, cost increases, slow growth in domestic demand and competition from lower cost sources of production, he said. "Manufacturers are responding by reassessing and re-modelling their businesses but, as suggested by another drop in new orders and with the full impact of the carbon tax still to be felt, further falls in overall activity are likely in the months ahead."