CARAVAN MANUFACTURING ROLLING ALONG AT RECORD LEVELS
23-01-2015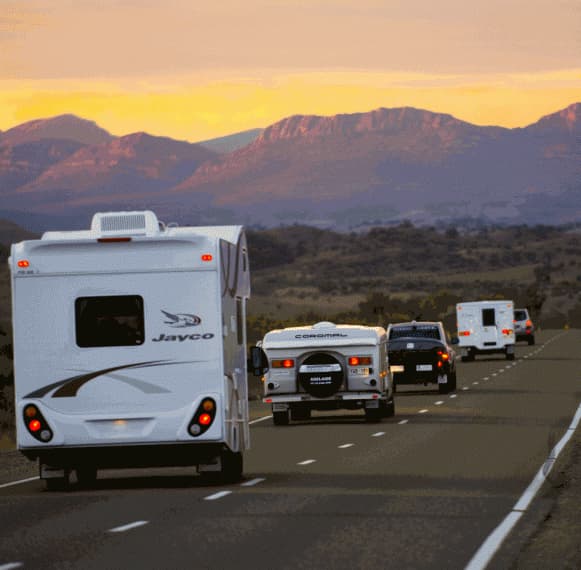 Caravan industry manufacturing production reached record levels last year as demand for caravan and camping activities continues to soar.
Australian Recreation Vehicle (RV) production statistics released by the Caravan Industry Association of Australia are the highest monthly production on record.
October 2014's monthly total of 2,152 recreational vehicles (RVs) produced is the highest since monthly production figures began being reported in 2008.
The RV production statistics for October show a year on year growth of 4.7 percent compared to October 2013. 


Since 2008, RV registrations have increased by 21.6 percent (528,869 up from 414,469). 


The latest figures demonstrate the current strength of the Australian RV manufacturing industry, the Association says.  

"The strength of the caravanning and camping industry in Australia is undeniable," said Stuart Lamont, CEO of Caravan Industry Association of Australia. 


"The manufacturers are a big part of what makes our industry strong, and contribute to the growth and future of the industry in Australia."


In the context of failed car manufacturing in Australia, RV production's increases are a beacon of hope to auto-manufacturing in Australia, and to Australians in the manufacturing field. It is a sign that these jobs and skills won't become extinct on our shores. 

"Australians are optimistic and adaptable. Their RV needs have changed, and so have the technologies and processes involved in Australian RV manufacturing," Lamont said.
The Caravan Industry Association of Australia is the national peak body for the Australian caravanning and holiday parks sector. This includes caravan holiday parks, caravans, motorhomes, camper trailers, tent trailers, camping, cabins, plus other RVs and industry suppliers.