CAPITAL SAFETY RELEASE THEIR NEW 3M™ PROTECTA® PRO FALL PROTECTION FULL-BODY HARNESS RANGE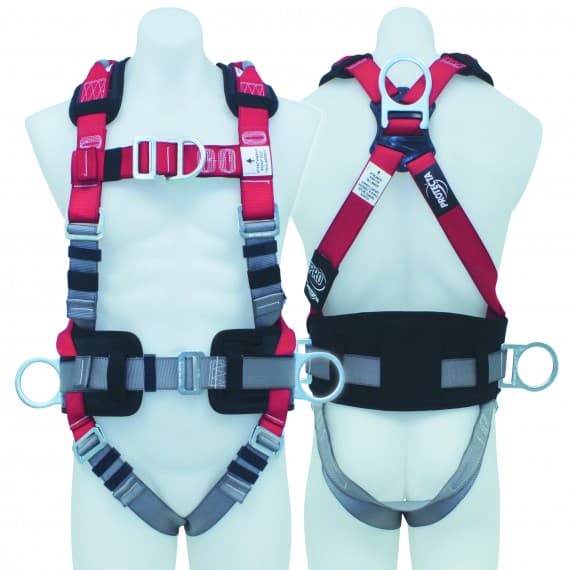 Capital Safety, a global leader in fall protection has launched the upgraded 3M™ Protecta® PRO Full-Body Harness Range, their latest fall protection and safety innovation.
Protecta has re-designed and upgraded their harness range to include productivity, comfort and safety for everyday use for professionals in a range of industries.
The collection includes 8 different models, also including a Scaffolders harness with an integral Fall Protection for Tools® belt to provide a complete drop prevention system.
The Scaffolders model allows an individual to safely climb scaffolds and ladders, all the while minimising the risk of falling object, that result of personal injuries.
"Full-body harnesses are genuine working tools that allow you to get on with your job without worrying about safety," said Oscar Ratalino, Research and Development Manager for Capital Safety in Australia & New Zealand.
"That's why our all new re-designed and upgraded PRO Full-Body Harness Range offers a choice of harnesses for every possible working environment." He continued/.
The design is lighter hardware and improved adjustability for a perfect fit every time, they ensure absolute confidence, comfort and safety for the user.
The new 3M Protecta PRO Full-Body Harness Range maintains its focus on compliance and affordability making them a great value safety solution for working at height.