CAPITAL SAFETY LAUNCHES NEW SELF RETRACTING LIFELINE RANGE
09-02-2015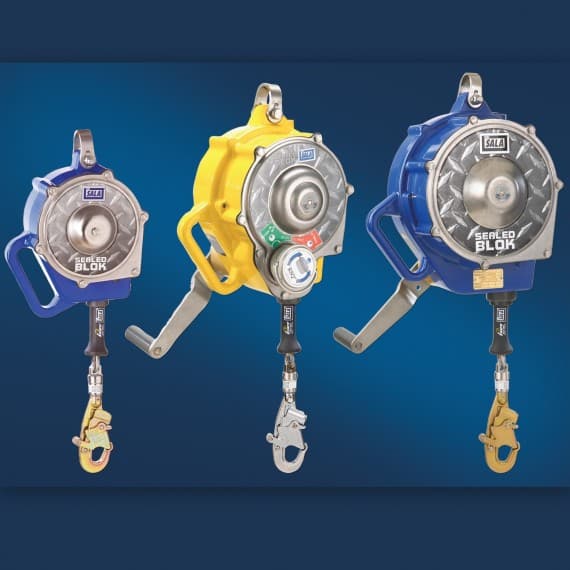 Capital Safety, a leader in fall protection, has launched its new DBISALA Sealed-Blok range of Self Retracting Lifelines (SRL's), designed to stand up to the harshest of environments.
The new Sealed-Blok range includes FAST-Line field replaceable lifelines on most models, an integral carry handle that doubles as a secondary fall arrest rated anchorage point, an RSQ dual-mode rescue operation model and retrieval winch models.
The FAST-Line field replaceable lifeline provides end-users with the option of replacing the lifeline in the field rather than sending it to an authorised service centre.
This reduces equipment downtime and lowers the cost of ownership.
The unique lifeline design does not allow the SRL to operate if the cable is installed incorrectly, offering users simple verification of proper assembly.
The Sealed-Blok SRL is available in retrieval winch models for raising and lowering personnel or materials.
The SRL can be quickly converted to and from retrieval mode for fast and efficient operation.
The input crank handle has a primary brake that will prevent movement of the load upon release of the handle.
An optional bracket makes attachment of the SRL to tripods and davits quick and easy.
The Sealed-Blok RSQ model allows the user to choose between automatic rescue and fall arrest modes prior to use.
If a fall occurs while the device is in automatic rescue mode, the SRL will arrest the fall and then automatically lower the worker safely to the ground or next level.
In fall arrest mode, the SRL will arrest the fall and allow for an assisted rescue to take place.
This two-in-one operation offers work site versatility and optimisation for each fall hazard.
DBI-SALA's i-Safe intelligent safety system utilising RFID technology is built into each
Sealed-Blok to track inspections, control inventory and manage information.
Capital Safety
Ph: 1800 245 002