CAPACITOR REFORMING SERVICE KEEPS DRIVES READY FOR SERVICE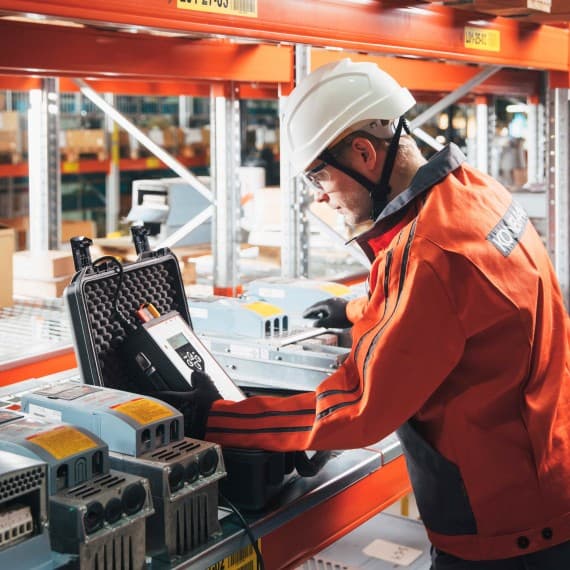 The latest productivity enhancing service from Konecranes addresses the problem of keeping spare motor drives in shape so they can be relied on to enter service if required. The company's new variable frequency drive capacitor reforming service uses a proprietary DC power source to reform stored VFDs on-site, ensuring that they are in top condition when they are needed in service.
According to Konecranes' Australia and New Zealand Consultation Services Manager, Joseph Cefai: "Companies that use VFDs almost always keep spare units on-site in case one breaks down. These spares can remain dormant for years before being put into service. These dormant VFDs require reforming at least once a year to ensure their capacitors stay charged and in top condition. Failing to do so creates a risk of a catastrophic failure during a time when the spare VFD is needed the most," he says.
Konecranes' VFD capacitor reforming service is designed to reform spare drives without ever removing them from the facility. A certified/qualified electrician will reform the capacitors in the DC bus of a VFD using a fully automated portable DC power source.
The service also includes a full visual inspection to identify faulty devices and recommendations for corrective actions.
"After the drive has been reformed, the electrician will issue a certificate of inspection and label the VFD. The certificate includes the date of the next recommended reform, should the VFD remain idle for another year," adds Cefai.
"Spare VFDs are there to minimise downtime, when the main VFD isn't working. The last thing you want is for your spare part to also fail, causing additional unnecessary downtime," he said.
Konecranes
1300 937637
www.konecranes.com.au