Can Sleeve Labelling with Sacmi FormSleeve+ system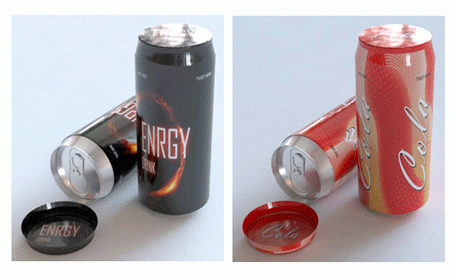 The FormSleeve+ labelling system from Sacmi Labelling of Italy, is now able to apply sleeve labels to beverage cans and can also create a hygienic top seal for the can. This technology has already been adopted by a number of international beverage producers such as Coca Cola Mexico, San Benedetto Italy & Pepsi Central America.
This new technology capable of lines speeds of up to 51,000 cph, provides manufacturers with multiple benefits, i.e. stock piles of pre-printed cans are no longer required, savings in wastage from obsolete can stock, significantly improves flexibility in order processing and reduced lead times.
Other advantages of the can sleeve label include:-
Quick adaption to market trends
Flexible marketing options - with fast turnaround from the concept creation to appearing on the retailers shelves.
Special short run promotions, personalisation of cans for special events
Increased space options for advertising & communication on the product.
Truly innovative product that offers consumer benefits and a competitive advantage
A optional hygienic top seal with tamper evident perforation that ensures a hygienic product
Sleeve changeover takes only 1 hour without the need to remove the empty cans from the line.
Sacmi Labelling is represented in Oceania by HBM Packaging Technologies.