CAN LABELLING IMPROVE PACKAGING RECYCLING OUTCOMES?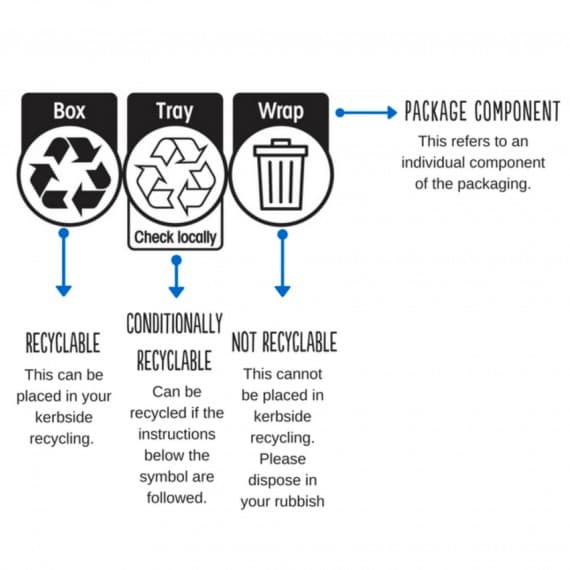 If the past 12 months have taught us anything, it is that Australians are not as good at recycling as we thought we were.
As Federal Environment Minister Melissa Price puts it: "One of the biggest issues for disposal of our waste, is the contamination of what goes into our yellow bins – running the risk that it ends up as landfill rather than used in a product such as recycled plastic pallets or bottles."
The Minister was speaking at the launch of the new Australasian Recycling Label, an initiative developed by Planet Ark and APCO, the Australian Packaging Covenant Organisation.
The objective is to clarify the recyclability of various forms of packaging, thereby keeping recycling streams "clean" and improving the economics of recycling.
"Australians want to do the right thing but we're confused," said Minister Price at the launch of the new labelling.
This is not a surprise. Before the introduction of the new standard labels, it is estimated that there are no fewer than 200 different recycling labels currently used in Australia.
To date, more than 50 Australian businesses have committed to the Australasian Recycling Label programme, with the likes of Woolworths, Officeworks, Nestle, Blackmores, Australia Post, T2 and Plantic already using the standardised labels.
But can a label really make a difference? Recycling labels have been printed and embossed on packaging in Australia for decades. Yet many of the packages require specialised recycling that is not available in all municipalities.
This isn't about to change. One of the new label varieties is for "conditionally recyclable" packaging types, and this is unlikely to remove the confusion. And a visit to the Planet Ark website reveals just how many goods fall into this category, and the different approaches of various waste authorities.
Some criticism of the scheme has come from the Waste Management Association of Australia (WMAA).
"In real terms, the label needs to solve two problems; it needs to tell consumers how they can dispose of the waste, and if the packaging is made from recycled product," said WMAA CEO Gayle Sloan.
"This label does neither and industry believes that this label will not help hit the targets set by the Australian Packaging Covenant Organisation."
The new label was launched along with new National Packaging Targets drawn up by APCO to set a sustainable path for Australia's recyclable waste.
There are four targets: 100% of all Australia's packaging will be reusable, recyclable or compostable by 2025 or earlier; 70% of Australia's plastic packaging will be recycled or composted by 2025; 30% average recycled content will be included across all packaging by 2025; and problematic and unnecessary single-use plastic packaging will be phased out through design, innovation or introduction of alternatives.