CAMPAIGN TO BOOST LOCAL FURNITURE MANUFACTURERS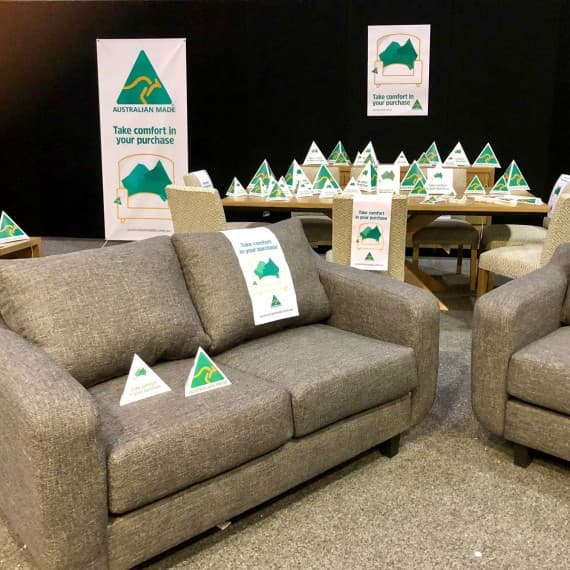 The Australian Made Campaign is providing some valuable support for the nation's furniture manufacturers with its latest initiative, which urges local buyers to 'take comfort in their purchase' and choose genuine Aussie furniture, bedding and furnishings this spring.
According to Australian Made Chief Executive Ben Lazzaro, "Australian manufacturers are renowned for crafting some of the finest furniture and bedding products in the world and they should be celebrated.
"We are reminding consumers that they have the opportunity to take advantage of all the wonderful attributes associated with Aussie furniture, bedding and furnishings products."
The new campaign will be rolled out using a combination of traditional, digital and social media. This will be supported new point of sale material appearing at several leading furniture and bedding retailers, including Harvey Norman, Forty Winks, Bevmarks and Berkowitz.
"Australia's manufacturing and safety standards are high and products are made to our climate and lifestyle," says Lazzaro. "It's no surprise that 67 per cent [Roy Morgan Research, 2017] of Australian consumers have a preference for buying Aussie furniture, beds and home furnishings."