CAMP CONCENTRATES ON FEMALE ENGINEERING STUDENTS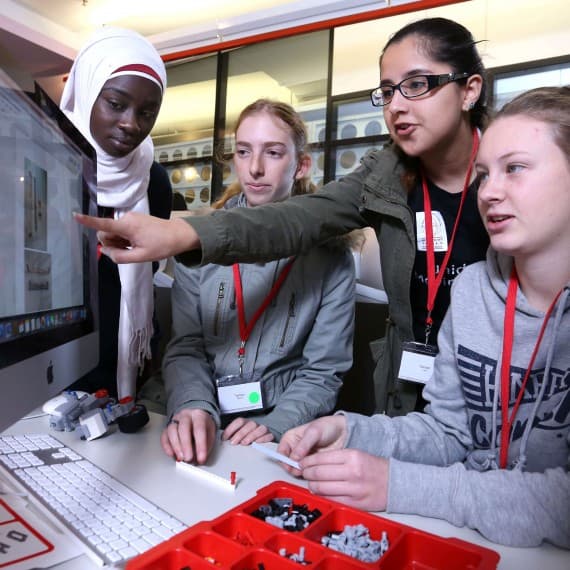 More than 100 schoolgirls from Australia and beyond are spending this week in Sydney at the University of New South Wales's annual Women in Engineering Summer Camp. The camp is one of the initiatives from UNSW as part of its plan to reach 30% female enrolments in engineering by 2020.
According to Mark Hoffman, Dean of Engineering at UNSW: "Demand from industry completely outstrips supply, and that demand is not slowing – in fact, it has doubled in the past decade. And the average starting salary for engineering graduates is higher for women than for men. Name another profession where that's the case."
The Year 11 and 12 students will spend five days at UNSW this week, exploring engineering as a career and visiting major companies including Transport for NSW, the Royal Australian Navy, IAG's Firemark Labs and Tooheys brewery. Almost a third of the campers are from regional New South Wales or interstate, including eight from Victoria, three from the ACT and one from Malaysia.
They will network with 80 volunteer practicing female engineers from industry, while working in teams on design projects that make them see how their school maths, science and technology skills can be applied to the real world. In the past, over 65% of students that attended the camp in Year 12 have gone on to enrol in engineering at UNSW.
"There may be young women in high school right now who could become some of the best engineers ever born – but if they don't know about the profession and what it offers, they'll never realise that potential," said Sarah Coull, Manager of the Women in Engineering programme at UNSW's Faculty of Engineering. "If we succeed, it's a win for them as individuals, it's a win for us as a society and it's a win for the engineering profession."
Currently, 22% of UNSW engineering students are female (compared with the Australian university average of 17%). However, while the proportion of female working engineers in Australia has grown slowly over the past few decades, they still only make up 13% of the workforce.