Published 08-07-2021
| Article appears in August 2021 Issue
Calm and common sense needed on lockdowns, says Ai Group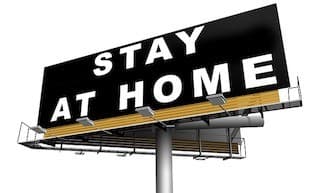 We need some common sense injected into discussions on when and if to lock down and some forward thinking about what living with Covid will look like when high vaccination levels are reached, says Innes Willox, Chief Executive of the national employer association, Ai Group.
"Business looks to government for leadership and this should be based on more than health advice. Local eradication may be possible in the short term, but it is an impossible long-term goal when considering that this virus will be present around the world for many years to come," he said.
"We need to avoid panicked responses and governments need to weigh health and broader advice, including on mitigating the harsh economic impacts of tough restrictions and lockdowns," he said
"There is a danger that competitive federalism may be becoming a contest over which premier can pull the lockdown trigger first. This isn't the gunfight at the OK Corral."
Mr Willox added that governments also needed to be careful of their language and not to needlessly scare people. The recent imposition of restrictions in South Australia without a single case risked being seen as an overreaction.
"Business calls on state and territory leaders to prioritise testing and tracing, which has in many cases achieved the same results as the harshest of restrictions but with less impact on lives and livelihoods," said Mr Willox.
"The losers in the kneejerk lockdown contest are the community and the businesses that provide goods, services and jobs." 
However, Mr Willox conceded that while the Sydney lockdown would be highly disruptive for business and the community, it was clear the Government was appropriately considering the balance between health and the economy in its decision making.
He also welcomed the Covid exit plan announced by the Australian Government, describing it as a major step forward that finally delivers some hope to the Australian community.
"The comprehensive pathway out of Covid addresses many of the concerns raised by Ai Group and the business community generally. The Prime Minister, Premiers and Chief Ministers are to be commended for reaching this agreement. It is crucial that all National Cabinet members stick to it.
"The National Cabinet jointly accepting that it is time to think about moving on from suppression to living with Covid is a giant leap forward, as are plans for ending lockdowns, reducing quarantine periods and allowing home quarantine," he concluded.
Meanwhile, Tim Piper, the Victorian Head of the Ai Group has welcomed the announcement by the Victorian Government that it is to remove the requirement on the use of masks in many workplaces. Masks are no longer required in factories and offices, but masks are still necessary in public facing jobs such as retail and hospitality.
"The changes will encourage more people to return to offices and make working in a factory far easier," he said.