Published 30-03-2021
| Article appears in April 2021 Issue
Calls for a soft landing in business and manufacturing as JobKeeper ends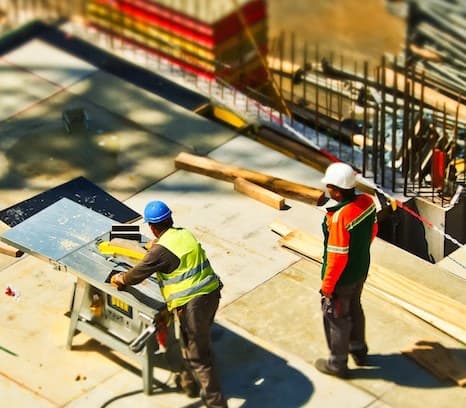 Australia's business and manufacturing sectors have acknowledged the crucial role played by the Federal Government's JobKeeper program in managing the serious economic impacts of the pandemic. However they are also calling for a carefully managed withdrawal strategy now that the program has ended.
"While bringing JobKeeper to an end makes sense in the context of the ongoing recovery in the broader economy, the risks that arise from its withdrawal should be carefully managed to help create a soft landing," said Innes Willox, chief executive of the national employer organisation Ai Group.
The end of JobKeeper is acknowledged as an opportunity to rebalance and reset Government measures to move the economy forward sustainably, but there is also keen awareness that industries such as tourism and accommodation still have a lot of catching up to do.
JobKeeper, which lasted six months longer than originally planned, has helped tide over many people and businesses but unemployment figures are a cause for concern, along with less than stellar performance in various sectors of the economy.
The peak employer Ai Group has pointed to some businesses having difficulties in attracting labour, especially relatively unskilled labour, as they grow. It explains that there is a need for a mix of short-term support and long-term policy setting to ensure sustainable economic recovery.
Mr Willox adds that while some of the risks are already being addressed, "there is a further role for selective policy measures to be put in place to address the possibility of a sharp increase in redundancies and insolvencies in the months ahead".
Supporting this stance is evidence provided in a Senate estimates hearing last week, where Treasury Secretary Dr Stephen Kennedy pointed to job losses and business closures when JobKeeper ended.
Dr Kennedy advised that Treasury forecast job losses in the order of hundreds of thousands following completion of JobKeeper.
"Growth will moderate as Australia moves past the initial phase of the recovery from Covid-19, but determining the overall level of potential job losses is difficult," he said. "We believe that in the order of 100,000 to 150,000 JobKeeper recipients may lose employment at the completion of the program, though there is a wide band of uncertainty around this estimate."
As a result Mr Willox's group has proposed the following measures to be considered by the Federal Government.
To ramp up policies, which target youth unemployment, such as covering employers' costs to upskill new employees and support job-readiness.
Promote the availability of the JobMaker Hiring Credit and reduce the red-tape burden with the program.
Target assistance for vulnerable groups including people with disabilities.
Ai Group has also called for the states and territories to ensure that momentum is maintained in the rollout of their infrastructure programs in the coming months.
Mr Willox has also flagged the temporary provisions in the Fair Work Act that were implemented to facilitate the JobKeeper scheme when it ended. 
"This is likely to cause significant difficulties for many distressed businesses (eg suppliers in the aviation industry). A large number of companies have been relying on 'JobKeeper enabling stand-down directions' to implement shorter working hours arrangements and to stand-down employees, but they will no longer be able to rely on these directions. There are likely to be redundancies as a result.
"The Australian Industry Group's submission in the Annual Wage Review will argue that the Fair Work Commission needs to take a particularly cautious approach in this year's Annual Wage Review given the economic and business risks associated with the end of JobKeeper," Mr Willox concludes.