CALLS FOR RECYCLING SUSTAINABILITY INTENSIFY
04-05-2018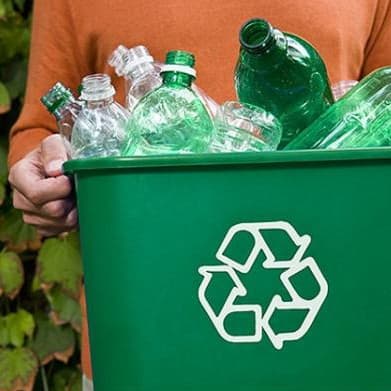 Ever since China cut drastically back on the waste it was importing from other nations, Australia has been struggling to reform its national recycling programme, lest it be overwhelmed by trash. 
Representative bodies in the Australian waste industry have begun to insist that a federal-level response and strategy for waste management is long overdue. 
According to ACOR chief executive Peter Shmigel, new infrastructure and innovation is needed across the entire supply and usage chain. 
"It is time to transform the recycling and resource recovery industry so it can help transform our economy to a more competitive, sustainable, and circular model that makes the best use of as many resources, including human resources, as possible in Australia," Shmigel said.
"Investment in infrastructure and new markets, improvement of recyclate material quality and recycling contracts, and innovation in positive purchasing of recycled content products by governments."
Chief executive of WMAA, Gayle Sloan, said that there was a large level of opportunity cost in exporting or ignoring recycled waste.
"What we export is actually commodities not waste, [and] what we're actually doing is trading on a global market with others who manufacture that waste," Ms Sloan said.
It may not be 'waste' to everyone, but we definitely have a lot of it: recycled components are being stockpiled in warehouses in certain parts of the country with nowhere to go. 
Hunter Resource Recovery CEO Roger Lewis says it was only a few months until the issue would reach "a critical point".
"There's only so many warehouses where you can put stock, and to lease warehouses is expensive," Lewis said.
Minister for Environment and Energy, Josh Frydenberg said Australia exported recyclable waste to around 100 countries, indicating that while China may have been our largest recipient of waste, there are still other opportunities to continue exports. 
"[China's] ban on 24 categories of recyclables and waste have left many countries in the world looking at other opportunities," he said.
"In Australia, state and territory governments have primary responsibility for waste management, but the Turnbull Government recognises that this is an important issue."
"This is why we have ensured that the issue will be discussed at the upcoming Meeting of Environment Ministers and [we] are looking to work cooperatively and constructively with state and territory governments to find solutions."