Published 05-05-2020
| Article appears in April 2020 Issue
CALL FOR SUPPLY CHAIN RETHINK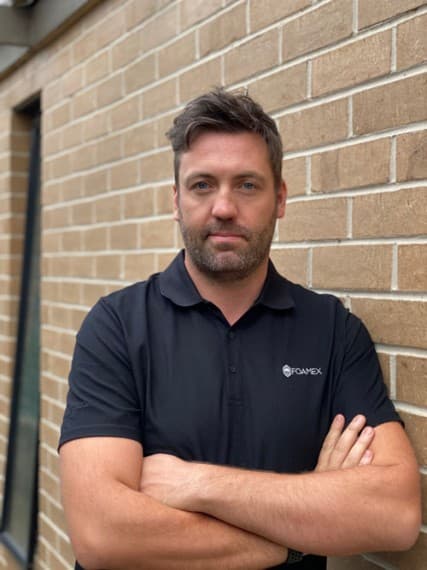 A Melbourne polystyrene manufacturer says Australia must rethink its reliance on import supply chains in the wake of the coronavirus pandemic.
As COVID-19 impacts supply chains around the world, the future of local manufacturing has been thrust into the spotlight. Calls for the return of Australian manufacturing are growing louder, and in some cases, local companies are already seeing a change in fortune.
"We originally quoted on a large project in Queensland to build a distribution centre for a major food retailer, and we didn't win the job in the first instance," says Justin Kelsey, general manager of Foamex, Australia's only manufacturer of expanded polystyrene.
"But when they couldn't get the overseas product in time, they came back to us and we're now their supplier. This is a direct result of the COVID-19 pandemic but the issue is bigger than just the current situation."
Kelsey believes many companies will be reconsidering the reliability of their supply chains as a result of the pandemic.
"We hope we'll gain more customers as a result," he says.
Since the start of the COVID-19 crisis, Foamex has experienced a sales surge. Customers have come not only from the construction industry, but from food packaging and medical supply packaging as well.
Foamex has increased its capacity, employing more casual labour to meet demand.
"The building and construction industry in particular is ramping up as if they expect some sort of shutdown," Kelsey says.
"We're certainly quoting more and delivering more. We expect there'll be a slowdown in building, particularly in the residential sector later this year due to rising unemployment and other knock-on effects from the pandemic."
As the pandemic evolves and the Australian manufacturing sector continues to adapt, Kelsey believes companies will realise how heavily reliant on overseas manufacturing they've become.
"Perhaps this crisis will lead to some changes in the market," he says.
A 30-year industry veteran, Foamex employs about 175 people to manufacture polystyrene products across five states.