CALL FOR NOMINATIONS FOR ADVANCE GLOBAL AUSTRALIAN AWARDS
17-01-2015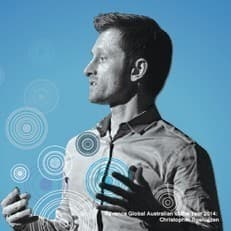 The 2015 Advance Global Australian Awards, which celebrate Australians and alumni living overseas, will again feature a category for Advanced Manufacturing.
Nominations are now open for the 2015 Advance Global Australian Awards and Leadership Summit, with award winners to be honoured at the Sydney Opera House on September 14 this year.
The awards honour high achieving Australians living overseas, or those who have since returned. This year nominations are also being accepted for Australian residents and Australian returnees.
"Winning the Advance Global Australian of the Year Award 2014 and in my industry category, Advanced Manufacturing, greatly strengthened my ties back to Australia," said Christopher Boshuizen, Co-Founder and CTO of Planet Labs Inc.
Mr Boshuizen said the award made him think a lot more about how he could help Australian industry.
"Seeing that what I was doing had relevance to other Australians, and could also inspire them to do similar things, is a great motivator for me too."
Nominations are open in the following industry categories:
·       Advanced Manufacturing
·       Clean Technology
·       Commercial Creatives
·       Education
·       Financial Services
·       Food and Agriculture
·       Life Sciences
·       Mining and Resources
·       Social Impact
·       Sport
·       Technology Innovation
·       The Arts
Nominations are judged by an expert panel of global industry leaders and recognise those who display innovation, leadership and entrepreneurship excellence in their field.
An overall winner will be selected from the winners of each category and a special Alumni Award is also presented to recognise the achievements of an alumnus of an Australian university who is not an Australian citizen or resident.
Industry leaders are invited to nominate "innovators and game-changers" in their respective industries.
Nominations close on February 18.
For more information visit: http://advance.org/awards-2015-nominations/