CALL FOR INCREASED RECYCLING OF LITHIUM-ION BATTERIES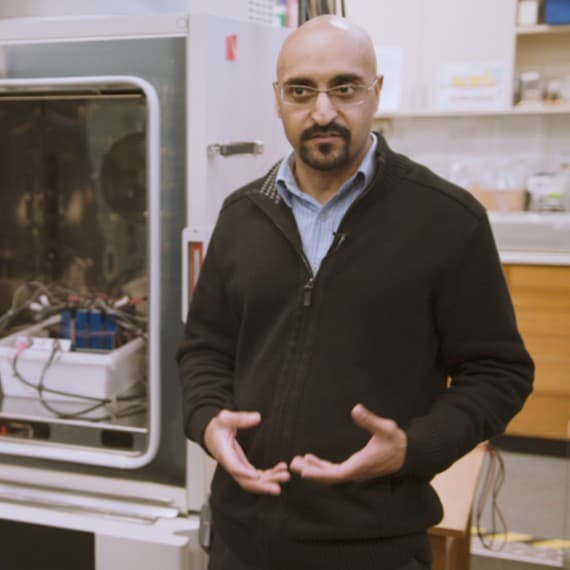 CSIRO battery research leader Dr Anand Bhatt
Australia could lead the world in the re-use and recycling of lithium-ion batteries, according to a new CSIRO report. The report, "Lithium battery recycling in Australia", says that the current low battery recycling rates can be overcome through better understanding of the importance of recycling, improved collection processes, and by implementing ways to efficiently recycle materials.
Currently only 2 per cent of Australia's annual 3300 tonnes of lithium-ion battery waste is recycled, and while this waste is growing by 20 per cent a year it could exceed 100,000 tonnes annually by 2036.
In comparison, of the 150,000 tonnes of lead-acid batteries sold in 2010, 98 per cent were recycled.
CSIRO research is supporting recycling efforts, with research underway on processes for recovery of metals and materials, development of new battery materials, and support for the circular economy around battery reuse and recycling.
"As a world leader in the adoption of solar and battery systems, we must responsibly manage our use of lithium-ion technology in support of our clean energy future; CSIRO has set out a pathway to do this," says CSIRO battery research leader Dr Anand Bhatt.
"The value for Australia is three-fold. We can draw additional value from existing materials, minimise impact on our environment, and also catalyse a new industry in lithium-ion re-use/recycling."
Dr Bhatt and his team are working with industry to develop processes that can support the transition to domestic recycling of lithium-ion batteries.