Call for applications for $24.5m Geelong investment fund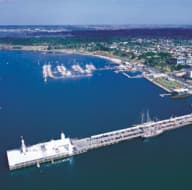 The Geelong Region Innovation and Investment Fund of $24.5 million is now open for a second round of applications.
The Fund has been set to encourage startup businesses in the Geelong region in Victoria, hard hit by industry closures and job cuts.
Eligible projects must focus on encouraging new investment to create new or additional business capacity that results in sustainable jobs. The minimum grant is $50,000 and Startups must provide a matching cash commitment.
The region includes Queenscliff, Surf Coast, Colac-Otway, Golden Plains and Greater Geelong.
The Australian and Victorian Governments have established the Fund in response to the announcement by Ford Australia that it will cease its vehicle and engine manufacturing operations in Australia from October 2016. 
The fund is backed by the federal government ($15 million), the Victorian government ($4.5 million) and Ford Australia ($5 million).
Funding over three financial years from 2013-14 to 2015-16 will be provided to the Geelong Region, as well as Melbourne's North.
Awards will be assessed by a panel of representatives of the sponsor organisations.
Startups will be assessed on the expected net economic benefit of the project to the region (40%), the team's skills and resources to complete it (15%), the sustainability of the project and how much the project needs government support to occur (15%).
Five projects have been supported under Round 1 of the Fund.
Only one company, car component manufacturer Carbon Revolution, was successful in the first round. The company, based in Waurn Ponds, received $5 million and is expected to create 108 jobs.
Applications for Round 2 close on May 29.