Call to Action for local industry
10-04-2012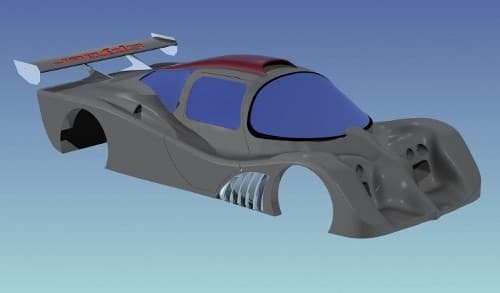 Cutting edge … a Redback Spyder Body using Action's advanced 3D technology


Action Bearings realised in the early '90s that the traditional business of bearing sales would not sustain them as a stand-alone product line into the new century.
Most industries were looking for extra productivity as a means of lowering their cost base with added competition from overseas.
Automation was seen by many as one of the means to survive and achieve those gains.
To that end, the company launched a new division as a channel partner of Thomson USA to provide the market with world's best quality linear bearings and ball screws, which are the backbone of mechanical automation.
Thomson Linear Bearings (Kensington) and LinearWorld (Braeside) are now the established market supply points for full range linear motion products.
These new Automation product lines brought with them the opportunity to develop Turnkey product builds and fully integrated system packages.
Value adding by incorporating many of the skills and machining capabilities of their established customer base meant that opportunities to develop into new business with proven capabilites and product lines expanded options that would become customer shared projects, designed, built and installed locally.
In 2005 Action became Victorian distributor for MayTec of Germany, a global leader in structural aluminium profiles which added in-house capability for safety frames, workbenches, modular conveyors and functional office space and load trolleys of all shapes and sizes.
In fact, the usage opportunities for this product are so versatile that expansion into the field of temporary structures was the next progression.
In conjunction with Roder HTS of Germany and under the new divisional banner of Action Engineering Services Group the company has designed stand alone stair sets as well as balustrades for major venue Grandstands and Corporate Entertainment Facilities. Venues such as the Australian Tennis Open, Melbourne Cup, Clipsal 500, Gold Coast V8's, Sydney V8's and the Melbourne Grand Prix have all enjoyed the benefit of specially designed products from Action.
Development of these new opportunities also brought with it the need to grow skills internally with not only new machinery and handling equipment but also 3D design skills.
This would enable prospective customers to be able to better appreciate what the finished product would bring and offer them the chance to have input at the design stage by seeing a life like replica of their particular product. That could then translate into engineering approval and workshop drawings using the most versatile 3D design Suite on the market today developed by IronCad USA.
Iron Cad is without doubt the most productive 3D Design Suite on the market today and as a special entry level offer Action can provide you with a full licence to this easy to use product at a price that cannot be met by other 3D design offerings and have you working effectively with the package within hours.
Being prepared to change the dynamics of the business to match the market trends has sustained Action-ESG to date.
The company's key strengths of bearings of all types, Thomson and SBC Automation Mechanicals, MayTec Aluminium Extrusions along with IronCad 3D auger well for the future.

Action Engineering Services Group
Ph: 03 8586 6900
www.action-esg.com.au