Cables that dress for the outdoors: LAPP expands range of durable UV-resistant cables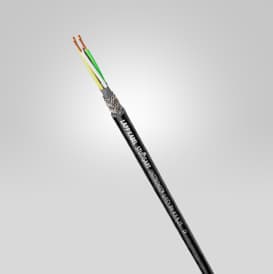 It's a truth universally acknowledged that if you go outside, you should dress accordingly to protect yourself from harsh conditions, such as sun and extreme temperatures. Well, this also applies to cables.
It is important, then, that outdoor cables be UV-resistant. LAPP Australia is expanding its range of durable outdoor cables, including four PVC cables for data and signal transmission in the low-frequency range with a black outer sheath (BK). This makes them suitable for outdoor use in accordance with DIN EN ISO 4892-2.
These new offerings are well suited to the harsh weather of Australia and New Zealand, said LAPP Australia General Manager, Mr Simon Pullinger.
"Australia and New Zealand both experience harsh conditions, from the extreme heat and high sun exposure of the Australian outback, to freezing conditions common in New Zealand," Mr Pullinger said.
"Cables that have to operate reliably outdoors need to be suitably equipped to handle these conditions."
LAPP's classic data and signal transmission cable is available with a black outer sheath, the UNITRONIC LiYY BK. A wide range of dimensions is available for diverse applications. The compact design is suitable for small outer diameters despite the high number of cores. The classified fire behaviour properties are defined in accordance with EU Directive 305/2011 (BauPVO/CPR). This means that the new black UNITRONIC can be used universally on machine interfaces for many applications for data and signal transmission in the low-frequency range. These include computer systems, electronic control and regulation devices, office machines or scales. It is suitable for fixed installation or for light mechanical stress and can be used in dry and damp environments.
For outdoor use, LAPP has added the new twisted pair version UNITRONIC LiYY (TP) BK to its portfolio. Thanks to the twisted pair (TP) with short lay lengths, the conductor circuits are well decoupled. The shielded UNITRONIC LiYCY BK is also available. Thanks to its copper braiding, it protects against capacitive interference from electrical fields with a high degree of coverage. It is supplemented by the shielded version with twisted pairs UNITRONIC LiYCY (TP) BK.
LAPP Australia
Phone: 1800 931 559
Email: sales@lappaustralia.com.au
www.lappaustralia.com.au