CABLES AND GLANDS COMBINE FOR VSD EMC COMPLIANCE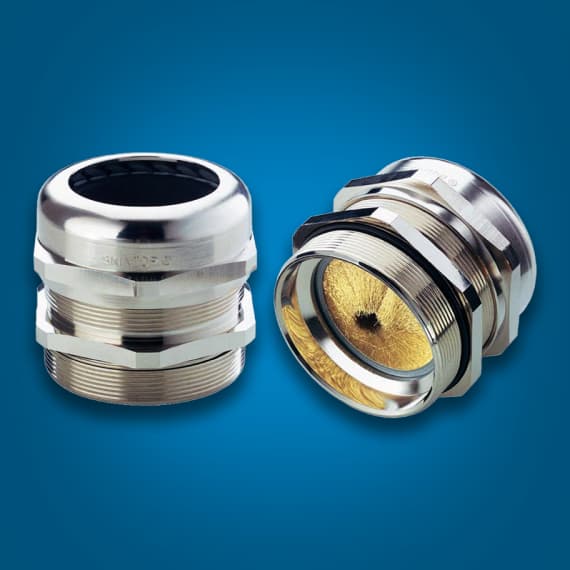 Developed specifically for demanding variable speed drive applications, Lapp VSD Ultra double-screened cable is billed as providing the pinnacle of EMC performance.
Available from Lapp Australia, VSD Ultra cable features a 100% copper foil wrap screen, which has a greatly reduced resistance compared with traditional VSD cables. This is combined with a tinned copper wire braid for a second layer of screening.
But that screening performance does not compromise the physical performance of the cable. Its black UV resistant PVC sheath is fully sealed and highly flexible. And all Lapp VSD Ultra cables can be bent on a radius of four times the diameter in fixed installations.
Lapp Australia stocks VSD Ultra cable in all sizes from 1.5 to 50mm.
Lapp's Skintop Brush cable glands ensure shielding integrity in EMI-sensitive environments. Featuring patented brush technology that delivers 360-degree contact with the cable screen, these cable glands are an ideal complement to Lapp VSD Ultra screened cable in variable speed drive applications.
The cable glands are designed for easy installation, with simple cable adjustment without compromising the screening performance. A double seal to IP68 or IP69K ensures the integrity of the connection.
The thick brush is made up of thousands of tiny strands of brass that mould around the cable and make contact with every part of the screen. Yet cables can easily be removed without fear of damaging the cable screen or the gland. This means that maintenance work can be performed without having to replace the hardware afterwards.
Skintop Brush cable glands are available now from Lapp Australia with large variable clamping ranges up to 98mm.
Lapp Australia
1800 931 559
www.lappaustralia.com.au