CABLE ENCLOSURE KEEPS CONNECTIONS DRY, SAFE AND SECURE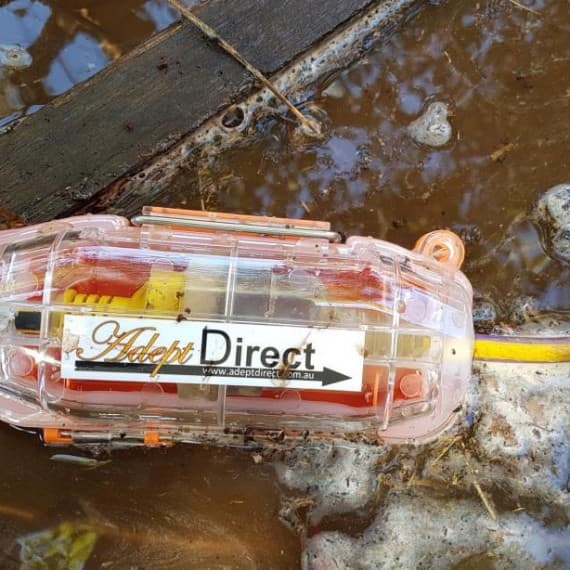 As every schoolboy knows, water and electricity do not mix particularly well. However, Adept Direct now has one answer to the problem in the form of the ZAPCAP Safety power lead enclosure.
Designed specifically to keep extension cable connections safe and secure when used in wet areas the IP66-rated power lead cap is constructed from high-impact thermoplastic for use on construction sites and in other harsh applications. The ZAPCAP Safety exceeds the industry standard for maintaining a watertight seal when in use, as well as eliminating the risk of unintended disconnections by stopping the power lead connection from coming apart.
ZAPCAP Safety ensures a watertight seal for all electrical connections and devices, and is critical to ensuring maximum electrical safety in any wet environment. Application areas range from domestic use with electric lawn mowers and power tools, through to tough industrial areas and mines.
Potential uses include: floor polishers and liquid vacuum cleaners; outdoor lights and entertainment systems; pressure washers and blasters; wet area power tools such as water-cooled concrete saws and tile cutters; outdoor machinery where water spray on leads may be present, such as cement mixers; backyard pools and water features; outdoor electric tools including mowers, hedgers and chainsaws; and caravans and camping.
With the addition of a padlock, the ZAPCAP Safety also performs as a lock-out system.
Adept Direct
02 5924 1213
www.adeptdirect.com.au