Buy green and gold this Christmas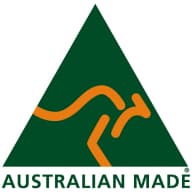 The Australian Made Campaign (AMAG) is urging shoppers to buy locally produced products this Christmas.
AMAG says shoppers should look for the Australian Made, Australian Grown logo when buying products this holiday season.
"Our latest research shows that now more than ever, buying local is important to Australian consumers, because they are more aware of the quality, health and safety benefits, and the impact on local jobs, industry and the community," Australian Made Campaign Chief Executive, Ian Harrison, said.
"The Australian Made, Australian Grown logo provides assurance to shoppers that what they are buying is genuinely Aussie."
The logo is Australia's only registered country-of-origin certification trademark for Australian goods. 
The iconic kangaroo logo has been providing consumers with a readily recognisable (98 per cent) and trusted (88 percent) symbol for Australian products and produce for nearly three decades.
"Every dollar spent on locally made and grown products this Christmas will have a direct impact on the livelihoods of our growers and manufacturers, and on the standard of living of the wider community," Mr Harrison said.
"The festive season is a great time to celebrate the fantastic products and produce we make and grow in Australia, and the people behind them."
The best way to find locally made and grown products is to visit AMAG's product directory, visit their website using the link below.
Only certified products can be featured, which means that you can be sure that the products you source via the website are manufactured, processed or produced in Australia.