Published 31-01-2019
| Article appears in February 2019 Issue
BUY AUSTRALIAN, AT HOME AND ABROAD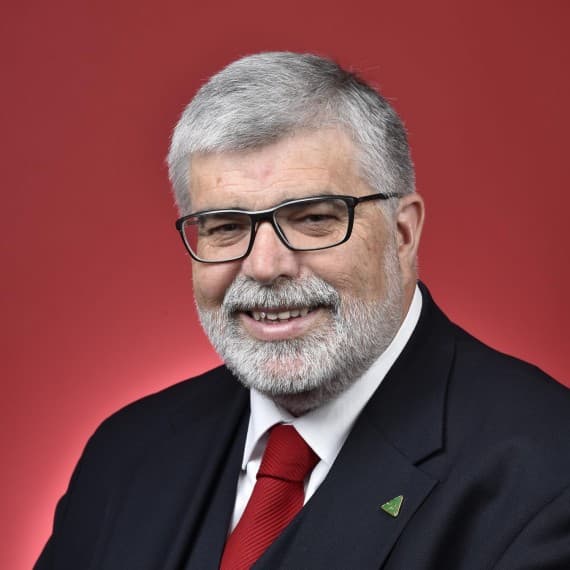 Government has a unique purchasing power, because the choice a government makes when it awards a contract to a successful tenderer becomes a powerful driver of economic activity.
Successful bidders need suppliers, and procurement contracts grow their businesses too, expanding Australia's industrial capabilities.
In other words, procurement decisions create jobs. But the crucial question is: jobs for whom?
An obvious answer might seem to be "jobs for local workers in local businesses". But the problem is that this hasn't been happening nearly as much as it should.
Without a local jobs plan, the reality is that when international bidders win government contracts they will, all too often, bring their suppliers with them, cutting out the local competition.
The previous federal Labor government had such a plan, set out in the Australian Jobs Act 2013, which created the Australian Industry Participation (AIP) Authority.
Under Labor, the AIP Authority and other agencies such as Enterprise Connect, the Industry Capability Network, supplier advocates, and the Anti-Dumping Commission all worked to ensure that Australian businesses had the opportunity to participate in major projects.
The AIP Authority had an initial budget of $11 million, and in its first year in government the Coalition inherited 303 AIP plans from Labor.
Within 12 months that had dwindled to just one plan, and in the 2017-18 financial year it had risen only slightly to 17 AIP plans.
The authority's budget has been cut to $1.8 million, and the authority itself has been relegated to a section within the Department of Industry, Innovation and Science.
It is not even fully staffed: instead of the 60 dedicated staff originally proposed for a stand-alone authority, there is now only one statutory officer assigned to it, who also has numerous other responsibilities.
The message from all this is clear. So far as the Abbott-Turnbull-Morrison government is concerned, Australians are on their own when it comes to jobs. Under the guise of cutting red tape, the Government has abandoned Australian workers.
That suits the blinkered ideology of the government's free marketeers, but it has never been the economics of the real world.
Labor understands that government procurement decisions have consequences, and a Shorten Labor government will ensure that they have the right consequences.
That is why Bill Shorten recently announced Local Projects, Local Jobs, a plan to increase opportunities for Australians to benefit from the $50 billion that the Commonwealth spends each year on goods and services.
For projects over $10 million, Labor will require bidders to develop a plan to support jobs in the regions where projects are undertaken. This halves the existing threshold – at present local jobs plans only have to be submitted for projects over $20 million.
The bidders will have to nominate an on-the-ground contact to engage with local small and medium businesses, to raise awareness of forthcoming tendering and subcontracting opportunities.
The companies will also have to undertake labour-market testing when hiring, so that temporary visa holders cannot be used to undercut the wages and conditions of Australian workers.
Bidders for major projects over $250 million will be required to submit Australian Industry Participation plans, increasing access to opportunities in mining, rail, road, energy and construction. This also cuts the existing threshold by half – at present AIP plans only have to be submitted for projects worth more than $500 million.
We will appoint supplier advocates in key sectors like steel and rail, and strengthen the Anti-Dumping Commission to protect Australian firms from an influx of cheap, substandard foreign goods.
None of this will be a matter of stipulating that "you must only hire Australian contractors with Australian workers". Obtaining value for money, by assessing all the relevant costs over the whole life of a project will be the key criterion.
An essential part of the strategy will be rebuilding the TAFE system and a requirement that successful bidders must hire apprentices, so that Australian businesses can hire the skilled workforce they need to remain competitive.
Local Projects, Local Jobs will ensure that competitive Australian businesses are not unfairly disadvantaged when government contracts are awarded. We will use those contracts to enhance Australia's economic capabilities and create new Australian jobs.
If bidders on large government contracts can't show how they will support competitive local businesses and create local jobs, they shouldn't get the contracts. It's that simple.
A Labor government will aim to buy Australian at home and abroad, and in all sectors – this applies to digital as much as steel or any other product or service that government requires.
This commitment to local jobs is a project Labor began nearly six years ago, but which the present government has chosen to let slip.
It is time to assure the people of this country once again: you are not on your own.
Senator Kim Carr is the Shadow Minister for Innovation, Industry, Science and Research