BUSINESSES RESPOND TO POWER RORTS WITH SOLAR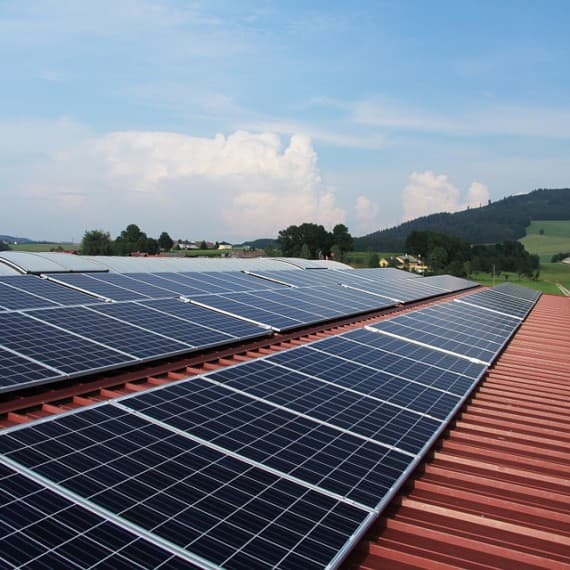 As Australian businesses face seemingly unjustified price hikes, and some of the highest electricity prices in the world, the response seems to be unanimous: solar power is the way to go. 
Large available roof areas and improvements in solar PV technology are making solar arrays more viable for companies looking to reduce overheads and take control of their energy future, and these solar arrays are being installed at a faster rate than ever before. 
Australian National University's Centre for Climate Economy and Policy Honorary Associate Professor Hugh Saddler said the number of solar-powered businesses was on the rise, particularly in South Australia, which has a long renewable energy history.
"The rooftop solar market has shifted away from almost exclusively on households to more and more on commercial businesses," he said.
"If you've got a big factory or store you've got a lot of roof area, so it makes sense to install rooftop solar panels.
"The cost of the electricity is likely to come out at less than 10 cents a kilowatt-hour, and you'd likely be paying a lot more than that otherwise. "
South Australian solar energy provider ZEN Energy was recently awarded several large-scale commercial contracts across education, manufacturing and construction industries.
More than 10,000 solar panels were installed at businesses including beverage manufacturer Bickfords Australia, Taplin Real Estate, and construction company Ahrens over the past few months.
ZEN Energy Founder and Director of Innovation Richard Turner said the number of commercial contracts had increased by 50 per cent in the past year.
"It's all happening very quick, in line with the media announcements and news stories about the price of power going up," he said.
"What used to be a large system at 100 kilowatts, we're now seeing systems being installed in the megawatts, and we've just installed three of them."
Turner said rising electricity costs, alongside improvements to solar technology were driving the commercial sector's shift to renewable energy.
"It's the bigger industries which used to have the luxury of getting cheap power that are now coming to us for massive systems," he said.
"As these companies are resigning their contracts, their costs of power are skyrocketing and they're now realising that solar energy prices are coming down about 50 per cent in the last two years."
South Australia leads the nation in the uptake of wind energy and roof-top solar with renewable sources accounting for more than 40 per cent of the electricity generated in the state. However, last month it was reported that South Australia had overtaken Denmark as home to the world's most expensive electricity prices.
Ahrens Managing Director Stefan Ahrens, who recently installed a 830 kilowatt system across seven of the company's sites, said solar was an attractive option from an environmental and economical perspective.
"We believe there will be a three to four year return on investment, saving around 45 per cent in our energy costs," he said.
Solar energy technology company Fluid Solar this week unveiled its new head office in South Australia's capital Adelaide, which will run completely on renewable energy, independent of the state's power grid.
Dozens of South Australian wineries have also installed solar panels to reduce costs. Yalumba Wine Company in the Barossa Valley installed one of the largest solar system installations in the state last year. Its 1.4 MW PV system reduced Yalumba's energy costs by about 20 per cent and cut its annual CO2 emissions by more than 1200 tonnes.