BUSINESSES NEED TO TREAT WEBSITES LIKE BRICK AND MORTAR STORES SAYS DIGITAL INDUSTRY LEADER
21-02-2017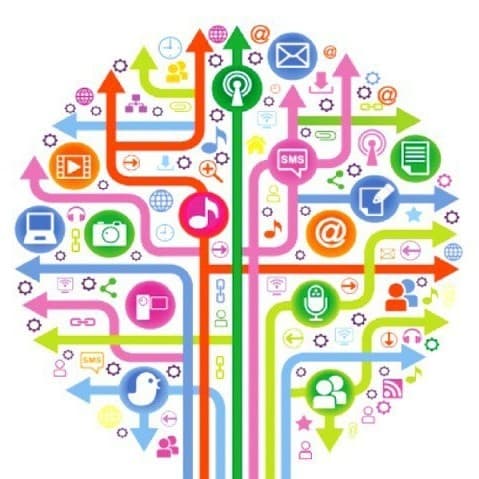 Businesses need to treat websites like brick and mortar stores says digital industry leader
Until recently, Australians had no choice but to walk, drive or train their way to a brick and mortar store when they needed a product or service.
"Those days are over," says Adam Laurie, Managing Director at Digital360, a digital agency providing marketing services to small and medium business.
"According to the 2016 Sensis eBusiness Report, more than 71% of adult Australians have made purchases online in the past year, many spending thousands of dollars on products from shops which they will never step inside.
"With $20 billion spent online in 2016 alone, the humble website has, over the past decade, gone from being a simple necessity to many businesses' greatest sales-generating asset."

Despite this, many businesses still treat their website as something they can 'set and forget'.
In 2017, this isn't an option. Instead, business owners need to look back to look forward. They need to treat their website like an old-fashioned brick and mortar store.
If a business wouldn't do it instore, they shouldn't do it online
An exact figure is impossible to nail down, but, data suggests that Internet users spend an average of 15 seconds or less on each webpage they visit. That's only one quarter of a minute that businesses get to make a good impression.
"What would happen if customers did the same with physical stores?" Asks Laurie. "Would they notice the window displays? The weekly specials? The extensive range of speciality products? Or would they be distracted by rickety floorboards and a sagging ceiling?
"Your digital assets are no different. Anything that doesn't look right will immediately distract potential customers from what it is a business is selling. Poor design, broken links and confusing copy can all give the impression that a business is unreliable and untrustworthy."
With less than 15 seconds to impress customers, business owners and managers need to ensure that their website is tidy, well-organised and easy to navigate, just like a great brick and mortar store.
A good website is like a good store salesperson
When consumers enter a store, a good salesperson can be the difference between them getting out their wallet and them walking home empty-handed.
A salesperson can either be friendly, knowledgeable and helpful or pushy and unpleasant. It's regularly their approach that makes or breaks the sale.
A website is just like that salesperson. It can answer customer queries and provide them with the details they need to make an informed purchase decision. Or it can be uninviting, unhelpful or even deceptive.
Largely this will come down to the type of information a business provides on their website, as well as the tone of the copy and design.
Laurie says, "Business owners should ask themselves, what is my website saying to customers? Is it friendly and helpful? Or pushy and unlikable? If the answer is the latter, then they need to make a change, because it could be costing them the sale."
Businesses should put themselves on 'main street' with SEO
"It's easy to understand that a brick and mortar store will get more foot traffic on a busy main street than down an alleyway," Laurie says. "Online, there isn't one main street. Instead, there's Page 1 of Google, and in many cases, businesses are either on it or they're nowhere."
A 2014 study by software company Moz states that less than 5% of searchers click through to page 2 of the Google Search Engine Results Pages (SERP) and that approximately 1% make it to page 3. Conversely, the result at the top of page 1 gets a massive 30% of clicks, with the top three results accounting for a 50–60% of total clicks.
Therefore, Search Engine Optimisation (SEO) and making websites 'search engine friendly' is essential for ensuring that a store gets seen by as many passersby as possible.
Laurie says, "Businesses should look at their website as an extension of their brick and mortar stores or as a complete replacement for them. Websites need to provide the same value as a great store; that same level of comfort and support."
Interview with Adam Laurie courtesy of Digital360.