BUSINESS WELCOMES VIC HEALTH AND SAFETY REVIEW
17-02-2016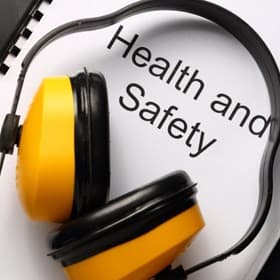 Industry has welcomed the Victorian Government's announcement that an expert panel has been appointed to review and strengthen occupational health and safety (OHS) standards across the State.
Australian Industry Group Victorian Director Tim Piper said business in Victoria considers OHS issues to be vitally important and the safety of their employees to be the highest priority.
"So a review which takes account of all concerns could be important to both workers and employers. It is also an opportunity to re-examine the State's attitude to harmonising its OHS laws as six of the other states and territories have done," Mr Piper said.
The review will focus on WorkSafe's compliance and enforcement policy and activities, its provision of compliance information and the promotion of OHS awareness, education and training. 
"Ai Group is involved in many stakeholder forums with WorkSafe which enable feedback about these types of issues to be provided on a regular basis, Mr Piper said.
"However, a formal review provides a more structured opportunity to look at the full suite of tools available to the regulator, and to increase the engagement of the Victorian community.
"Employers have a keen interest in WorkSafe's activities in these areas, and Ai Group looks forward to engaging with the review panel to ensure that employer views are given a high level of consideration when the final recommendations are made."