Business welcomes superannuation changes
31-08-2010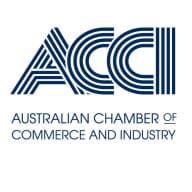 The Australian Chamber of Commerce and Industry has welcome proposed legislation to curb superannuation levy increases for employers.
ACCI's Chief Executive Peter Anderson says the changes come at a time when the business community – particularly SMEs – have been hit by high costs and shrinking profits.
The Abbott government this week introduced to suspend the July 2014 and 2015 rises in the compulsory superannuation levy totalling 0.75 per cent of payroll. 
"This cost relief is much anticipated and needed, but won't happen unless the parliament legislates before June 30, says Mr Anderson. 
"With employer superannuation levies having already risen this year to 9.25 per cent, and with job security in some sectors weakening and the labour market softening, relief from levy rises in payroll is not only fair, but also good economic sense." 
Mr Anderson says legislated superannuation levy rises over the next decade from 9 per cent to 12 per cent will cost employers $20 billion each year once fully implemented.
"The tragedy is that the last parliament legislated the new imposts, but didn't fund them, he said. "The public was misled by the false claim they were mining tax funded, when the bill was legislated to be paid by private employers large and small, profitable or struggling." 
"A pause in the second and third of these seven levy rises allows a focus on business fundamentals like jobs and job security, before we pay ourselves more without the bills being funded." 
Mr Anderson urged MPs from all parties to pass the legislation "and its modest cost relief on a bipartisan basis" without delay.