Business urged to 'buy Australian'
31-08-2010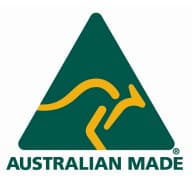 Recent research conducted on behalf of the Australian Made Campaign has found that only 20 per cent of Australian companies have a firm policy of buying Australian-made goods wherever possible.
In the wake of this 'worrying' trend, the Australian Made Campaign is calling on businesses to revisit their procurement policies.
The Roy Morgan research also showed that 34 per cent of companies had neither a policy nor a preference for buying Australian-made goods.
"It is worrying to discover that the portion of companies with 'buy local' policies in place is so low," Australian Made Chief Executive, Ian Harrison, said.
"Perhaps even more concerning is the percentage of businesses with no apparent inclination to reinvest back into the local business community they operate in."
"At a time when it is clear that consumers, even Government, are placing more importance on buying Australian-made, it is disappointing that businesses are not leading the way," Mr Harrison said.
The top three reasons given by businesses for not having a clear policy or preference were Price (21 percent), Lack of availability (20 percent) and Value (14 percent).
Mr Harrison said the misconception that Australian products are always more expensive needs to be revisited and put into a broader context than just price.
"We recognise the pressure that many Aussie businesses are under in the marketplace from cheap imports and the need therefore to keep the 'cost of doing business' down, but we urge them to consider local sourcing wherever possible," Mr Harrison said.
"Products made and grown in Australia to our high quality, health and safety standards offer genuine value."
Mr Harrison said consumers looking to find genuine Australian-made or grown products – including individuals, businesses or Government – should visit:  www.australianmade.com.au.