Business travellers unable to cope with mid-flight border closures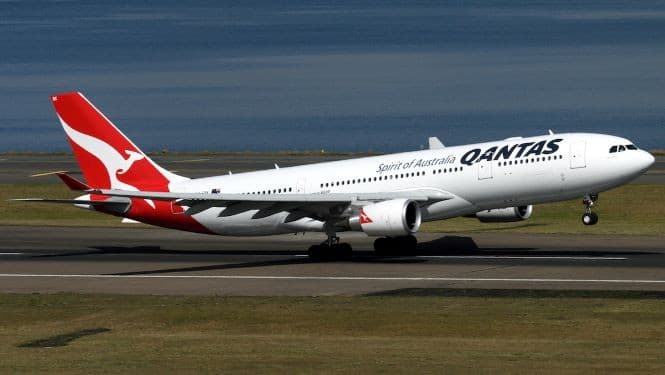 One case. Just one case of Covid-19 from a hotel quarantine security guard in Perth has caused Premier Mark McGowan to announce a snap lockdown of the city and two regions in Western Australia.
But what about people on their way to Perth on business? Those in the manufacturing industry need to travel.
Imagine taking off under totally normal circumstances for a short business trip, set to visit clients and conduct meetings, only to find upon landing that you'll have to be confined to your hotel room for two whole weeks or as each state requires.
If you were unlucky enough to be on a plane mid-flight when the lockdown was imposed, you have to go into lockdown. That has the potential to cause very serious consequences for businesses caught up in such a nightmare!
Directors of small and medium businesses are at particular risk of great harm being caused to their operations. Not all SMEs could cope with the boss being locked up for two weeks.
Is closing borders to travellers mid-flight and locking them up on arrival even legal?
Chief Executive of the national employer association Ai Group, Innes Willox says states are treading a fine line.
"Premiers need to deal with COVID on a localised basis and commit to not shut whole cities and borders unless on a very strong, very rare and predictable basis. Certainly closing a city over one case is a bizarre overreaction," said Mr Willox.
"The best support the states can give to their communities and all Australians is more predictability with border closures and maintaining a disposition to keep borders open."
It seems unlikely business travellers will risk taking off for Perth from now on out of fear they may be quarantined on arrival for the slimmest of reasons or even locked out of their own state.
In the latest measures, those arriving from New South Wales and Victoria will have to go into 14-day quarantine and undergo COVID testing.
Travellers from Queensland and other states are luckier. They're able to enter WA without self-quarantine but subject to strict conditions.
"Business travellers are avoiding the skies in great numbers and this represents lost opportunities to grow businesses and create jobs," says Mr Willox.
This is the second time Mr McGowan has locked down the state. This time it's for five days.
It had been 10 months since there was a case in the local WA community, but with a state election set for March 13, it seems obvious why he imposed such strict conditions.
Shutting borders and shunning the rest of the country worked in Queensland for fellow Labor Premier Annastacia Palaszczuk, so Mr McGowan may be thinking the same.
Not only are there the obvious ramifications on the already struggling tourism and retail sectors, but the flow-on effects this has on the rest of the country should not go unnoticed.
Business travellers arriving from Perth in other states are needing to isolate as well. Anyone who has been in Perth's metropolitan area, the Peel region and the South West region of WA is not able to enter Victoria or Tasmania without an exemption.
Queensland and the Northern Territory will require anyone who arrives from the WA hotspots to undergo 14 days' quarantine. NSW is asking WA travellers to isolate and get tested.
"The mania of some states to shut whole cities and their borders at the drop of a hat is a story of all rights and no responsibility as they continue to make decisions off the back of the largesse from Canberra," Mr Willox added.
"Industry is rapidly losing faith in the political process to make decisions that balance health risks and the broader needs of the community and the economy.
"Only when there is predictability and common sense will we return to the national strategy of learning to live with the virus rather than the impossible eradication approach which could last for years," he said.