Business R&D spend on a high
31-08-2010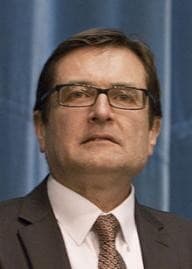 Greg Combet … 'encouraging'
Business expenditure on research and development hit an historic high of $17.9 billion last financial year.
This was an increase of more than 7 per cent over the previous financial year, according to the latest Australian Bureau of Statistics R&D data.
The Minister for Industry and Innovation, Greg Combet, said it was encouraging that manufacturing recorded an increase of $499 million or 12 per cent in R&D spending.
"This demonstrates the manufacturing sector is pursuing opportunities to innovate and grow into the future," Mr Combet said.
Mr Combet also welcomed the ABS finding that small firms with up to four employees had increased their R&D spending by 28 per cent to more than $800 million.
"Innovation is vital to growing and keeping jobs in Australia, increasing our productivity and maintaining our economic prosperity," Mr Combet said.
"We know that businesses that innovate are twice as likely to boost their productivity and more likely to export."
Mr Combet cited a contract announced today by CSL Biotherapies as an excellent example of the way innovative R&D by Australian companies translates into new markets and export success.
Under the contract, CSL Biotherapies will supply the United States Department of Health and Human Services with pre-pandemic and pandemic vaccine antigens and related services for the US national stockpile.
Australia's Gross Expenditure on Research and Development (GERD) also showed healthy growth reaching, for first time, more than $30 billion. GERD represents the total R&D expenditures of performers in the four sectors of the Australian economy: Business, Higher Education, Government and the Private Non-Profit, with increases in all these sectors.