BUSINESS PASSION MAKES CUSTOMERS FEEL LIKE FAMILY
11-07-2016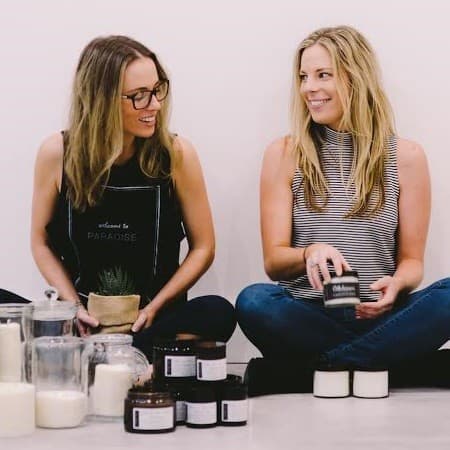 The customer can always tell if the employees they're interacting with aren't invested, but when they can tell you care? Their confidence in your business, and your brand, grow.
A local business matchmaker, a burger bar and heritage jewellers all have one thing in common – mastering the art of forging powerful, lasting relationships with their customers.
The trio - Sydney's Collabosaurus, Mary's and BUNDA - will share the secrets of their branding success at a free City of Sydney Business 101 seminar, "Cult following: your brand, your business", on Tuesday 12 July.
The free seminar series offers practical information, creative solutions and original advice for operating a thriving business in Sydney.
"Small and medium-sized businesses are the powerhouse of the Sydney economy, representing 85 per cent of all businesses in the City of Sydney area and contributing nearly $20 million to its economy," Lord Mayor Clover Moore said.
"The Business 101 seminars are just one of many City programs that provide businesses with invaluable insights, networks and tools for growth."
The July seminar invites local startups, small business owners and entrepreneurs to hear from three of Sydney's top cult brands on how a strong identity and presence make for a booming business.
Jake Smyth co-runs the Sydney burger institution called Mary's. Its burger bars in Newtown and the city centre are hugely popular – selling 10,000 burgers a week between the two venues.
Jake will discuss the methods behind building and maintaining its large fan base.
"Our brand is more than just the logo, it's a passion for delivering a great experience," Mr Smyth said.
"The way we treat our staff, our customers and our products cultivates a lasting family-like connection between our business and our loyal customers."
BUNDA retail brand manager, Rodney Hinde, said the heritage jewellers had concentrated from the outset on building a family owned jewellery house, offering very high quality hand-crafted fine jewellery through their Sydney retail stores.
Mr Hinde will share his techniques for ensuring staff deliver a brand-aligned customer experience every time.
"A successful brand is one whose business values are manifested in everything they do. Through the seminar, I look forward to lending businesses practical guidelines for effectively delivering their brand essence," Mr Hinde said.
Collabosaurus founder, Jess Ruhfus, realised that bringing brands together is not only a good PR strategy, but also a great business venture.
Stories shared by Ruhfus on her booming one-year-old startup will demonstrate that companies do not need a budget to grow, they need to collaborate with other companies.
Collabosaurus recently coupled Topshop with a pastry shop, giving the fashion retail giant a free event caterer and the patisserie exposure to nearly 30,000 people.
"Everything you do impacts your brand, but you don't have to go about it alone – collaborating with other brands is a great way to develop yours," Ms Ruhfus said.
The "Cult following: your brand, your business" session will be held at Customs House from 6.30pm – 8.30pm. All sessions are free, but bookings are essential.
For more information and/or to register, visit: cityofsydney.nsw.gov.au/business/business-support/programs-and-seminars/business-101-workshops