| Article appears in November Issue
Business Needs Certainty Over Covid Labour Rules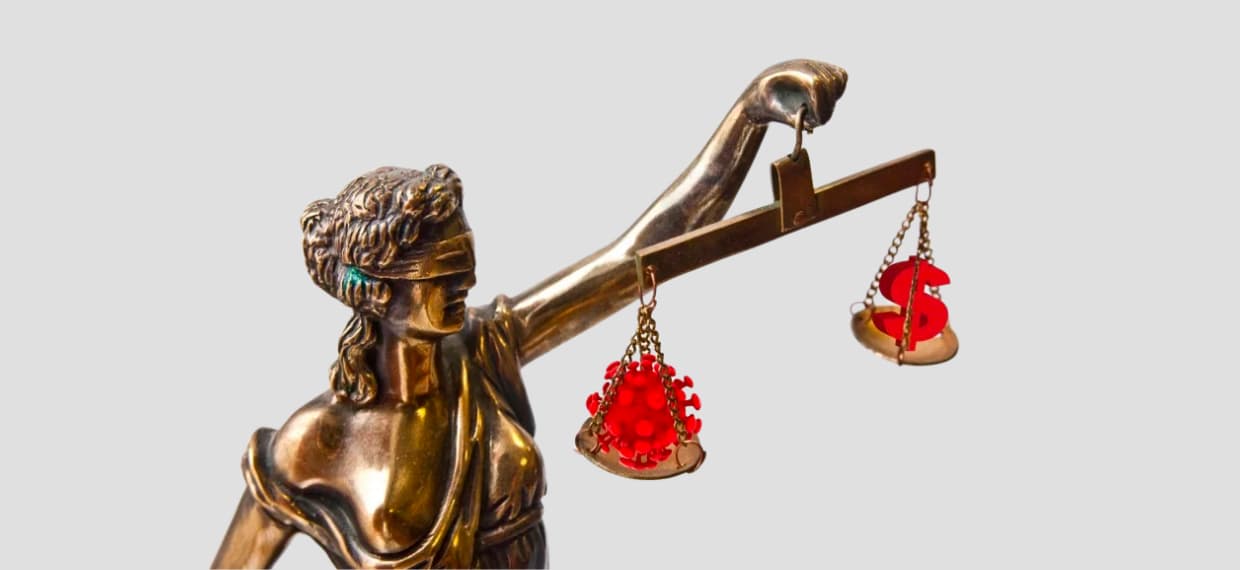 Australia's comparatively strong position emerging from covid-19 would not have been possible without the exemplary performance of its businesses. The government needs to guarantee they will not be punished for their diligence.
Withstanding a once-in-a-lifetime pandemic with remarkable agility and resilience, Australian businesses transformed their day-to-day operations in response to fast moving public health developments and changing government requirements.
Overwhelmingly they have upheld challenging health orders, sometimes at considerable cost, while simultaneously dealing with a downturn in revenue.
But the compact between business and government must be a two-way street. Businesses must feel secure that their good faith efforts to uphold the law, and to protect workers and consumers, will not come back to bite them.
On 1 September 2021, the former NSW Premier Gladys Berejiklian appeared to tell employers to make sure workers were vaccinated: "If you're a business, start dusting off your COVID-safety plan. Make sure your employees are vaccinated so we can get back to life at 70 per cent double-dose vaccination."
Wherever you stand on vaccine mandates, many businesses reasonably interpreted these sorts of comments as a direction from their political leaders to implement vaccine requirements where there is risk. Many businesses responded in good faith to these signals from government leaders and required staff vaccinations, assuming the legal protection would be forthcoming.
A national crisis is a time of deep uncertainty, and if everyone stopped and waited for iron clad legal certainties, the country would have ground to a halt.
But now Australian businesses are facing a raft of unfair dismissal claims from workers who refused to get vaccinated, and the assumed protection from government has not been forthcoming.
In August, Prime Minister Scott Morrison told businesses that they "may make a reasonable directive to staff" but must "stay consistent" with existing law. He clarified that the "commonwealth and the states are not making any moves" to make special laws for covid-19 vaccination. "That is not changing," he said.
Hopefully the existing law will be enough to protect businesses. Indeed, prominent firms like Qantas and SPC have introduced vaccine mandates. But these decisions were legally informed and do not necessarily generalise to other businesses. Ultimately it will come down to case-by-case decisions by the Fair Work Commission.
In September, Deputy President of the Fair Work Commission Lyndall Dean sided with an unvaccinated receptionist in an unfair dismissal case against an aged care facility, likening the termination to "medical apartheid and segregation". Her position was a minority among the Commissioners on the day, and the age care facility won. Indeed, Commission President Iain Ross made Dean undertake training for her comments, and she will no longer preside over vaccination matters.
Nevertheless, this should have been an open and shut case. Age care facilities – who were compelled by public health orders to require staff vaccinations – are surely on the strongest grounds of anyone.
This is just not good enough for Australia's businesses. They need clear cut protection; they cannot afford to slug out a deluge of unfair dismissal cases.
Giants like Qantas and SPC have large legal teams and human resources departments. They have capacity to undertake rigorous legal analysis, and to develop detailed policies that buttress their legal position. They have the legal budget to defend themselves against legal challenges if necessary. But all of this is much harder for small and medium sized businesses. Legal disputes could be the death knell for small businesses already struggling with a covid downturn.
All of this legal complexity comes on top of a historically unprecedented weight of rules and restrictions imposed upon business due to covid, what Innes Willox, Chief Executive of the national employer association Ai Group has described as a "hodgepodge of restrictions and the anomalies and complexities," which often vary at the state level.
On the other hand, Giri Sivaraman, Employment Law Principle of Maurice Blackburn, has told ABC that workers might be able to argue their employer has been negligent should they contract covid-19 on the job. When it comes to covid-19 precautions, it feels like businesses are damned if they do, and damned if they don't.
Businesses have risen to a historic challenge. They stand ready to do what is asked of them. But community obligations must be reciprocal. Existing industrial relations law is failing to provide Australia's businesses – the backbone of our national living standards – with a fair go.
It's time to provide businesses with unambiguous clarification on what covid-19 precautions are permissible and required – and then guarantee unambiguous protection.