Business expects unemployment to rise: new survey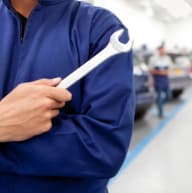 The latest ACCI Survey of Investor Confidence has found that most Australian firms expect full-time employment figures to fall this year, suggesting that overall unemployment will continue to rise.
Unless conditions improve further from their current levels, business capacity will remain underutilised and investment and hiring intentions will remain lacklustre, the survey found.  
The index of Expected Number of Full Time Employees, remained in negative territory, in the January survey, but edged up marginally to 47.4 points.
Given businesses' own muted trading conditions and indications as to hiring intentions, it is no surprise that business reports in this survey that they expect the national unemployment rate will continue to rise over the next 12 months.
The Expected Unemployment Rate index itself has declined over the recent past but the reading remains high suggesting that business expects the unemployment rate to continue to rise, albeit at a slower pace, over the next 12 months. 
However, the survey revealed some positive trends, such as sales and profitability.
The index of Own Sales – Current, which measures businesses sales in their own firms over the quarter, is approaching positive territory for the first time since January 2011. However, the index is still just below the 50 mark that separates contraction from expansion indicating business sales performance remains weak.
Likewise, Own Profitability – Current remains in negative territory, and has done so since the global financial crisis. While the index has shown signs of improvement, increasing by 2.4 points over the last twelve months, significant further improvement will be needed for the index to get back to even a neutral position.
Investment remains mired in contraction territory with the index of Expected Level of Investment demonstrating that investment growth is not widely planned among businesses.
Mr Burchell Wilson, Chief Economist (Acting) and Director of Economics and Industry Policy (Acting) at ACCI said: "The survey shows businesses are still struggling and have limited appetite to invest or employ.
"The most disappointing element of the survey was the pronounced slump in expectations for firm's own performance seen in the December quarter. The size of dip in the seasonally adjusted expectations indicators suggests that firms are losing hope and may signal a turning point that could see firm level expectations sink into negative territory in coming quarters."
Mr Wilson said there is little evidence in the survey that the anticipated recovery in non-mining investment will be sufficient to offset the drag on growth from the resources sector in the year ahead.
"Businesses are judging that it is not a good time to expand capacity and expect there to be further pressure to reduce the size of their workforces," he said.
*The ACCI Survey had 613 respondents mainly from construction and manufacturing industries. A full copy of the Survey is available at: http://www.acci.asn.au