BUSINESS DEVELOPMENT TO FOCUS ON NSW AND QUEENSLAND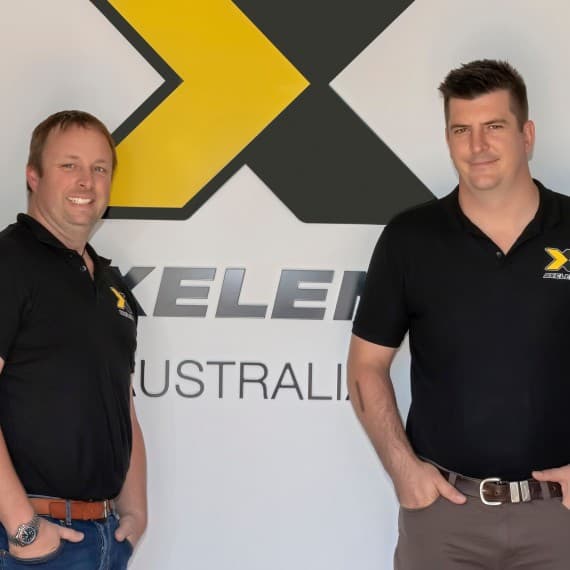 Drew Hoxey (left) welcomes Rob Quinn to Axelent
Safety specialist Axelent is expanding its activities in Australia and New Zealand with the addition of Rob Quinn as Business Development Manager with a brief to focus on customer development and growth in the New South Wales and Queensland markets.
"I am so pleased to welcome Rob Quinn to the Axelent team as our new BDM as we will be able to expand our reach into industrial, warehouses, engineering and airport industries, plus maintain the distributors and resellers community that we have developed in the region," said Axelent Sales Director, Drew Hoxey.
"With our ever-expanding product range of X-Tray cable trays, Axelent machine guarding and the recent introduction of the new McCue forklift barriers the timing is right to add to our team. Rob brings with him to the role 12 years experience in business development and sales and a strong background in mechanical engineering and toolmaking. We look forward to introducing him to our customers and distributors in the near future," added Hoxey.
"I am excited to be joining Axelent at a pivotal time of expansion and being able to work with such a strong distributor and customer base," said Rob Quinn.
Axelent has recently moved to larger premises in Melrose Park, Adelaide with 1400m2 of warehousing, offices and meeting rooms. The new premises allow for an increased stockholding to reduce lead times for orders for the Australia and New Zealand markets.